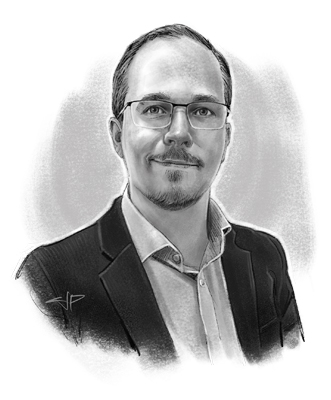 Commentary by Thomas Van
Showing 88 articles by this author.
Jun. 29, 2015 - In his recent book The Noonday Devil, Jean-Charles Nault suggests that one aspect of acedia, or spiritual torpor, in modern society is that man does not want to receive goods that have a source outside and above himself. This leads him to deny the infinite, which in turn leads him to a...
Jun. 20, 2015 - Do you enjoy learning about philosophy? (If not, please leave the premises immediately. Don't let the Adorno hit your Aspasia on the way out.) I suspect a fair number of our readers would like to know more about philosophy, but find themselves with relatively little time to pursue that...
Jun. 13, 2015 - This weekend, the New York Philharmonic has been performing Arthur Honegger's oratorio Joan of Arc at the Stake, with the wonderful French actress Marion Cotillard as St. Joan. I was fortunate to attend Friday night's performance. Honegger, a Swiss composer born in France and...
Jun. 10, 2015 - Since I've just finished a series of articles on Bernanos's novel The Diary of a Country Priest, I'd like to say something about the famous film adaptation by Robert Bresson, which deserves its reputation as one of the greatest Catholic films ever made. The film hews very...
Jun. 8, 2015 - [This is part of a series of articles collecting insightful passages on various themes from Georges Bernanos's classic novel The Diary of a Country Priest.] Suffering I can understand how a man, sure of himself and his courage, might wish to make of his death a perfect...
Jun. 8, 2015 - This week the Oscar-winning composer Ennio Morricone will be conducting a Mass he composed for the 200th anniversary of the restoration of the Jesuit order. The Mass is titled "Missae Papae Francisci." Morricone has scored many great films including The Mission, The Good, the...
Jun. 4, 2015 - At Good Letters, a blog hosted by Image journal, poet Brian Volck writes on the falsity of the cliché "All religions are really saying the same thing in different words." Volck notes that successful interfaith dialogues, such as the one between the Dalai Lama and...
Jun. 2, 2015 - [This is part of a series of articles collecting insightful passages on various themes from Georges Bernanos's classic novel The Diary of a Country Priest.] In the following two passages, the protagonist tries to give a member of his flock some idea of the true horror of...
Jun. 1, 2015 - We are reaching a point in the history of Christianity at which combatting heresy becomes a principal concern of ecclesiastical writers. We will soon be looking, for instance, at St. Irenaeus, whose status as the most important theologian of the second century is due largely to his massive work...
May. 28, 2015 - [This is part of a series of articles collecting insightful passages on various themes from Georges Bernanos's classic novel The Diary of a Country Priest.] The two quotes below are from the Curé de Torcy, a fellow priest who serves as a mentor to the protagonist, on...
May. 21, 2015 - I must admit, it's a pet peeve of mine when Catholics refer to C.S. Lewis as a Catholic author. When challenged, they usually say something along the lines of, "Well, he might as well have been!" I'm tempted to respond, "Well, he wasn't, and he chose not to be...
May. 20, 2015 - [This is part of a series of articles collecting insightful passages on various themes from Georges Bernanos's classic novel The Diary of a Country Priest.] The two quotes below are from non-Catholic characters who have been scandalized by the failure of Church leaders to...
May. 18, 2015 - Read this excellent article in First Things by Carl R. Trueman, "In Praise of the Dying Art of Civil Disagreement." The increasing inability of people to disagree without demonizing the opponent, even and especially in the places where discourse and debate are supposed to...
May. 18, 2015 - [This is part of a series of articles collecting insightful passages on various themes from Georges Bernanos's classic novel The Diary of a Country Priest. Since the novel is in the form of a diary, any passages not in quotes are the protagonist's narration, while those in quotes are...
May. 16, 2015 - Tonight I attended the 2015 Edward Cardinal Egan Lecture, presented by the Magnificat Foundation at NYU's Catholic Center. Mary Ann Glendon, Learned Hand Professor of Law at Harvard Law School and former US Ambassador to the Holy See, spoke on "Religious Freedom: Yesterday, Today and...
May. 13, 2015 - I've just finished reading the classic Catholic novel The Diary of a Country Priest, written by Georges Bernanos in 1936. Bernanos's moving tale of the spiritual battles of a sickly young priest tending to a small French parish is so densely packed with wisdom that rather than trying...
May. 10, 2015 - There's no doubt that the majority of Church leaders today favor the abolition of the death penalty. Indeed, there is much to be said against the death penalty as it is used in our own country, and in favor of reforms in the criminal justice system in general. However, since the Catholic...
May. 4, 2015 - From the truest truth to the falsest falsehood, there is often only one step. It has often been noted, quite rightly. But from the noting of that fact to the condemning of certain truths, as being dangerously near falsehood, there is also one step, and that step as well is often taken, this time...
Apr. 28, 2015 - The Museum of Biblical Art (MOBIA) in Manhattan, which opened in 2005, is closing, according to a story in the New York Times. This is despite critical acclaim and, recently, a very popular collection of Donatello sculptures from the Duomo museum in Florence, which MOBIA brought to the US for the...
Apr. 28, 2015 - As the situation in Baltimore develops, we hear the usual chorus of white voices condemning the riots. Now more than ever, this strikes me as utterly disingenuous, not because rioting is a good thing, but because the people complaining about it tend to downplay or even ignore the situation which...
Apr. 19, 2015 - We know the names and some of the works of several other second century Greek Christian writers besides those covered in the preceding two installments. Though all of these explained and defended the Faith as did St. Justin Martyr, either they were writers of lesser power and reliability or their...
Apr. 15, 2015 - Catholic pianist and composer Mark Christopher Brandt has had a productive year—the busiest in his career so far. Back in March 2014, he released Round Trip, an album of duets with guitarist Dan Leonard. Several months later came December Moment, his jazz trio's Christmas...
Apr. 10, 2015 - The acclaimed BBC miniseries Wolf Hall made its American debut this weekend. The historical drama about the political machinations surrounding Henry VIII's divorce of his first wife and marriage of his second is, by all accounts, well-made, but has come in for some criticism for falsifying...
Apr. 3, 2015 - I remember taking note of Atlantic writer Conor Friedersdorf back in 2012, when despite his liberalism he refused to vote for Obama because of the President's assault on civil liberties and his murder of innocent kids (and American citizens!) with drone strikes. After a while, I forgot...
Mar. 31, 2015 - St. Justin Martyr, generally considered the most important of the Greek apologists, was born between 100 and 110, the son of a pagan Priscus in Flavia Neapolis, Palestine. Justin tells us in his own writings that as a young man, he dallied with a few different schools of philosophy, yet found...
Mar. 27, 2015 - If you had to guess the characteristic vice of our age, what would you pick? Some might say lust, and that's certainly a big one, but it doesn't seem to get to the root of the problem. The safe choice, perhaps, would be pride. It's certainly true, but the same could be said of...
Mar. 25, 2015 - America magazine has published an interview with Catholic film critic Steven Greydanus. Greydanus, now a candidate for the permanent diaconate in the Archdiocese of Newark, writes for the National Catholic Register and

Mar. 24, 2015 - Earlier this month, almost 400 U.S. corporations filed an amicus brief to the Supreme Court in favor of same-sex marriage. Since many universities give commencement honors to business leaders every year, the Cardinal Newman Society has released a statement urging Catholic schools not to...

Mar. 16, 2015 - Catholic artist Daniel Mitsui has begun a series of articles "On the Catholic Art of the Printed Book," which illuminates (pun intended) yet another beautiful genre of art from the Catholic late Middle Ages and Renaissance. There are two parts in Mitsui's series so far. The...

Mar. 3, 2015 - Today I read two articles which should both be of interest to our readers, albeit for different reasons. First, in an NYT blog piece called "Why Our Children Don't Think There Are Moral Facts," philosopher Justin P. McBrayer shows that while we might think young people are...

Mar. 1, 2015 - Parallel with the increasing influence of Christianity as a religion distinct from Judaism, the second century saw, along with sporadic State persecutions and anti-Christian riots, the publication of numerous works of anti-Christian literature. While Christianity would in subsequent centuries be...

Feb. 28, 2015 - Readers who wish for an entry point into the vast (and sometimes intimidating) domain of Catholic sacred art may want to take a look at Margaret Duffy's blog, Ad Imaginem Dei. The blog, which has been active since 2008, focuses on Western Christian art, taking liturgical readings as a...

Feb. 24, 2015 - Over at Aleteia, David Mills comments on the oft-repeated cliche that religion has been the source of manifold evils - wars, persecution, bigotry, superstition, etc. Rather than trying to disprove that claim, Mills points out how absurd it is for Christians (or indeed members of any particular...

Feb. 22, 2015 - Recently the Catholic Artists Society shared on its Facebook page a link to two Apostolic Exhortations of Pope Pius XII, given in 1955 to representatives of the film industry...

Feb. 19, 2015 - At the Huffington Post, Michael Shammas has written an excellent blog piece calling for a renewal of philosophy education in high schools. American politics is increasingly characterized by fear, anger and bitterness; according to Shammas this is caused at root by "the iron certainty we...

Feb. 13, 2015 - The Shepherd (or Pastor) of Hermas, an important second-century Christian text, is categorized as an apocryphal apocalypse; it consists of a series of visions urging repentance and penance in preparation for the end times. It contains of three books containing five Visions, twelve...

Feb. 10, 2015 - For those who may be interested: the Augustine Institute will be offering a course for Catholic teachers and school administrators during the week of June 22. The course, entitled Philosophy 722: Catholic Education: Ends, Principles and Methods, will be taught at the campus in Denver and also...

Feb. 1, 2015 - I suspect I'm not the only one who, when learning about Catholic social teaching, has at times found the phrase "the common good" to be frustratingly vague. As a college student, I suspected that it was nothing more than a weasel word which could be used to get away with...

Feb. 1, 2015 - After St. Katharine Drexel founded her religious order, the Sisters of the Blessed Sacrament, everyone around her urged her to set aside some of her annual income to set up a fund which would endow the order's works after her death. It would have been easy for her to do so, and certainly the...

Jan. 24, 2015 - St. Polycarp, Apostolic Father The earliest extant detailed account of the arrest and martyrdom of a single individual is that of St. Polycarp (70-156), Bishop of Smyrna. According to St. Irenaeus, who had listened to Polycarp as a child, Polycarp himself had learned from the Apostle John...

Jan. 9, 2015 - Those who wish to deepen their understanding of marriage and the family, and of the contemporary issues involving them, may be interested in a six-part miniseries on EWTN which begins on January 12. The episode schedule: RESOLVING CULTURAL CONFUSION ABOUT MARRIAGE- Monday, January 12 Learn...

Jan. 9, 2015 - I'm not the first person to claim that Breaking Bad, which concluded its five-season run in 2013, is a deeply moral television series. Catholic NYT columnist Ross Douthat blogged about it extensively, and sources both Christian and secular have suggested that the show embodies an...

Jan. 5, 2015 - If you read CatholicCulture.org regularly, you're probably aware of the suffering of Christians in Iraq and Syria, who have been displaced from their homeland by Islamic extremists. Pope Francis has repeatedly asked Catholics to pray for our beleaguered brethren in the Middle East. Aside...

Jan. 5, 2015 - It is well-known even among non-Catholic readers that J.R.R. Tolkien was a devout Catholic and that his Catholicism deeply informed his fiction. Indeed, there is something of a cottage industry in Catholic interpretations of The Hobbit and The Lord of the Rings. But Tolkien also had a unique...

Dec. 31, 2014 - St. John Chrysostom, Church Father and fourth-century Archbishop of Constantinople, was not what you would call a defender of the rich. He often pricked their consciences regarding both how they got their money and what they did with it. He went so far as to say that not to give to the poor is to...

Dec. 10, 2014 - Henri de Lubac (1896-1991), a French Jesuit priest, is widely regarded as the most influential faithful theologian of the twentieth century. De Lubac is most known for his insistence that theologians must escape from the formulaic theology of the Thomist schools and return to the sources. In...

Dec. 6, 2014 - Tradition has it that the church at Antioch was founded by St. Peter himself, who served as its bishop for seven years before moving on to found the church at Rome. (Robert Spencer writes that "Gregory III Laham, the Melkite Greek Catholic Patriarch of Antioch, has joked that if...

Dec. 2, 2014 - For working musicians, the season leading up to Christmas presents a twofold artistic challenge. The traditional holiday repertoire, whether sacred or popular, has been played and recorded so many times that creative musicians naturally want to find some new take on the old classics. At the same...

Nov. 17, 2014 - In 2007, in light of increasing attacks on the priesthood from within and without, and particularly after the scandals that had done such damage to the Church, the Vatican's Congregation for the Clergy saw the need to begin a global movement of prayer for priests. To that end, the...

Nov. 10, 2014 - Pope Francis's recent remarks that evolution and Catholicism are compatible caused great deal of excitement in the secular media. While this compatibility will come as no surprise to educated Catholics, it is not the same as saying that Catholics cannot be creationists. However, in an...

Nov. 5, 2014 - 1. G. K. Chesterton, The Everlasting Man: There are no rules of architecture for a castle in the clouds. 2. Étienne Gilson, Forms and Substances in the Arts: Everything can legitimately be tried, given up, revived, varied, adorned or stripped of its adornments, for in...

Oct. 28, 2014 - Sometime towards the end of the first century A.D., two men made a journey from Rome to Corinth. Claudius Ephebus and Valerius Vito, a pair of freed slaves from the household of the deceased Emperor Claudius, carried a letter to the Christian community in Corinth from Bishop Clement of Rome...

Oct. 17, 2014 - An in-depth article at Unam Sanctam Catholicam takes a look at modern scholarship which reveals that Martin Luther's theology was far less orthodox than is commonly believed: For most of post-Reformation history, it has been axiomatic in theological histories of the controversy to propose...

Sep. 26, 2014 - In the next world I shan't be doing music, with all the striving and disappointments. I shall be being it. —Ralph Vaughan Williams Our experience of beauty and mystery is often most intense when dissimilar things are united; the supreme example of this is the Incarnation, in which...

Sep. 22, 2014 - Speak, you who are older, for it is fitting that you should, but with accurate knowledge, and do not interrupt the music. —Sirach 32:3 The task Labat sets about in The Song That I Am (see The Mystery of Music, Part I) is to consider "music as a language communicating an...

Sep. 15, 2014 - The first half of 2014 saw the release of a number of high-profile films with religious themes which have ranged in quality from abysmal to decent. I don't even need to tell you to forget them all, because you probably have already. The only one you need to see came out last month –...

Sep. 12, 2014 - Music expresses that which cannot be said and on which it is impossible to be silent. —Victor Hugo The unique power of music to move the human heart is universally acknowledged. Music is often given a special place among the arts, as in Walter Pater's claim that "all art...

Aug. 30, 2014 - There is a long-standing Judeo-Christian tradition of using animals to teach moral and spiritual lessons. Jesus used sparrows to illustrate God's care for his creatures, and the book of Proverbs describes certain animals as wise. The saints John Chrysostom and Francis de Sales often used...

Aug. 26, 2014 - Last fall, Jeff Mirus posted about an upcoming lecture series, The Art of the Beautiful, put on by the Catholic Artists Society in Manhattan. The CAS is an association of artists and media professionals, centered in New York City, working for the greater glory of God and the common good....

Aug. 19, 2014 - The Didache One of the most important sources from the age of the Apostolic Fathers is "The Lord's Teaching through the Twelve Apostles to the Nations," commonly referred to by its short name, the Didache (Greek for "teaching"). While the Didache was lost until the...

Aug. 18, 2014 - On a whim, I recently went to the library and picked up a book that may interest Tolkien devotees like myself. Every year from 1920 to 1943, Tolkien wrote letters to his children in the character of Father Christmas, who sent them not just presents but lovely drawings and stories of his home at...

Aug. 1, 2014 - Parents typically find it easy to talk to their young children about the dangers of drugs, alcohol, peer pressure and "stranger danger." So why is it that so many parents are so afraid of or uncomfortable with talking about sex? It could be because sex is the most personal of all of...

Jul. 27, 2014 - Several years ago, CatholicCulture.org processed and made available online a set of the writings of the Fathers of the Church. In order to make our readers aware of this under-used resource, and because the Fathers are still too little known despite their importance as a font of authentic...

Jul. 23, 2014 - There are words and concepts in certain disciplines – philosophy, theology and psychology come to mind – which, as they enter the popular lexicon and become operative in daily life, lose their power to illuminate and require immediate clarification in order to retain their...

Jul. 11, 2014 - A professor at Christendom College has started an Indiegogo campaign to raise money to pay for psychological counseling for students who cannot afford it. The campaign, which has reached a third of its monetary goal with 34 days remaining, will provide a $1,500 course of treatment for two...

Jul. 7, 2014 - My favorite thing about Pope Francis, from day one, has been his insistence that Catholicism cannot be reduced to an ideology or a moral program. The chief reason for this is that such a reduction leads us to neglect the person of Jesus Christ. But there is another, related way in which...

Jun. 18, 2014 - The Pontifical University of the Holy Cross in Rome is offering an intensive one-week English seminar for foreign journalists who write about the Church. The seminar, which goes from Sept. 8-14, is titled The Church Up Close: Covering Catholicism in the Age of Francis. According to the website,...

Jun. 4, 2014 - A reader, Daniel diSilva, sends us this short video he made about a musical summer camp at St. Anne Catholic Church in San Diego, CA. The camp immerses young people from age seven and up in the Church's musical heritage of Gregorian chant and sacred polyphony. Watching the video, I was...

May. 29, 2014 - Musically inclined readers may be interested in a new blog, Critic's Corner, by Dr. Kurt Poterack, a composer who directs the choirs and the Minor in Sacred Music at Christendom College. Poterack worked as an editor on The Adoremus Hymnal and edited the journal Sacred Music for several years,...

May. 29, 2014 - One of the tragedies of World War II is that, as much as it was "the good war," many of its winners never completely understood what they were fighting for. This is true even in an external sense – the British and Americans were simply unaware of much of what was going on in...

May. 22, 2014 - Anyone who listened to country music radio in the 90s has probably heard a song or three by Collin Raye, who had a string of chart-topping hits as well as a number of platinum-selling albums. Raye's rich voice is best-known from ballads like "Little Rock" and "Love,...

Apr. 24, 2014 - For as long as atheism has existed as a significant intellectual movement, there have been attempts by atheists to psychoanalyze religious belief – to explain it or explain it away not with regards to its inherent truth or falsehood, but rather in terms of psychological needs, as...

Apr. 22, 2014 - "Art is not something that has ceased to be created." Michael Levey began and ended his History of Western Art with these words, and what with the tendency of modern Catholics towards cultural pessimism, we could always do with a reminder. Of course, since a mere assertion will not be...

Apr. 16, 2014 - One thing I have come to realize over the past few years, especially during the reign of Pope Francis, is that in a culture hostile to religious orthodoxy, it is easy for Catholics to fall into the trap of treating orthodoxy as an end in itself. When Francis warns us not to become a...

Apr. 10, 2014 - Strange Notions, a website devoted to respectful dialogue and debate between Catholics and atheists, has re-posted an interesting piece by atheist blogger Tim O'Neill, entitled "Why History isn't Scientific (And Why it Can Still Tell Us About the Past)." O'Neill has a...

Mar. 29, 2014 - Darren Aronofsky's Noah lets us know within the first thirty seconds that it isn't a literal translation of the Biblical account. In the course of a text opening that quickly recounts the story of Eden, the fall of Adam and Eve, and Cain's murder of Abel, we learn that Cain and...

Mar. 29, 2014 - Weeks ago, we reported the unusual phenomenon of two chant albums reaching the top of Billboard's traditional classical music chart. I say this is unusual, but not unheard of, because it seems to happen every few years since the '90s chant craze was kicked off by the 1994 rerelease of...

Mar. 15, 2014 - The Clash is one of those bands you're almost guaranteed to have heard whether you know it or not. The seminal English punk act made a dent in the rock music scene in 1977 with their first, self-titled album, featuring a simple, aggressive style with political lyrics, exemplified by songs...

Mar. 15, 2014 - What's the difference between a pilgrimage and a vacation? There was a time when going on a pilgrimage involved a great deal of sacrifice. Pilgrims traveled great distances to holy sites, often on foot, enduring great physical hardship to reach their destinations for some spiritual purpose...

Feb. 21, 2014 - Sophia Institute Press has published a new popular presentation of the philosophy and theology of St. Thomas Aquinas. Aquinas's work defined Catholic theology for the greater part of the past millennium, guaranteeing that any properly catechized Catholic will have been influenced by the...

Feb. 6, 2014 - For all the popularity in pro-life rhetoric of the phrases "culture of life" and "culture of death," it seems as though the majority of words in pro-life literature have been spent making moral and political arguments against abortion, rather than exploring the meaning of...

Jan. 27, 2014 - We recently received the following note from a reader, Father Albert Dello Russo: Dear Sirs: I am a priest graduate canon law student at the Catholic University of America. I am writing my thesis on the subject of Mass offerings [for the intention of a loved one] and their licit retention by...

Jan. 15, 2014 - Along with the general community of educators, more and more Catholic writers and groups are sounding the alarm about the new Common Core educational standards. While there are plenty of individual reasons to be wary or even hostile to the proposed standards, the Cardinal Newman Society is taking...

Dec. 21, 2013 - Here's a classic example of human egotism: we rarely take an interest in the past except insofar as it can serve us in the present. We are seldom patient enough to see history in all its messy complexity; we would rather torture it into a simplistic narrative to win some modern culture war,...

Nov. 21, 2013 - Catholic Culture readers may already be familiar with one of our favorite natural law scholars and Christian apologists, J. Budziszewski, two of whose books we have reviewed in the past (What We Can't Not Know: A Guide and The Meaning of Sex). Budziszewski, a professor of government and...

Nov. 15, 2013 - Second only to the Mass as the Catholic prayer par excellence, the Rosary is a staple of the spiritual life of many Catholic families and individuals. For several centuries it has nourished the faith of countless saints, Popes and ordinary Christian men and women. Out of all those who today...

Oct. 26, 2013 - The immigration issue has been a point of bitter dispute among American Catholics and non-Catholics alike, and it is one area where conservative Catholic laypeople and the Church's hierarchy have often failed to see eye to eye. In the Arlington Catholic Herald, Frs. Donald J. Planty and...

Oct. 22, 2013 - Common sense alone may lead us to question whether pornography as such can really constitute speech, or if it does, whether it is a kind of speech that is or ought to be protected by the Constitution, given a proper understanding of the First Amendment. In a recent two-part series for Public...


Recent Catholic Commentary
Top Catholic News
Most Important Stories of the Last 30 Days