Category: Catholic Culture Audiobooks (Podcast)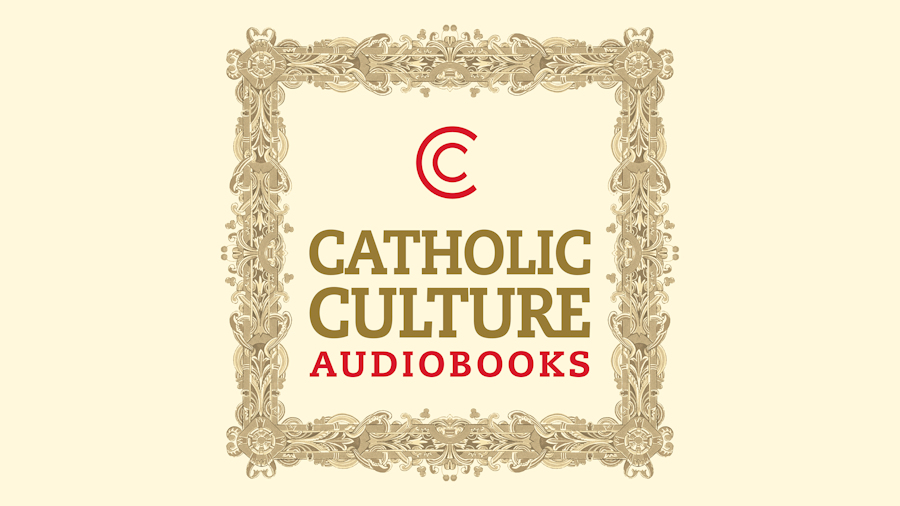 Voice actor James T. Majewski brings to life classic Catholic works, with a special emphasis on St. John Henry Newman and the Fathers of the Church.
Listen to this podcast on Apple Podcasts, Google Podcasts, or your favorite podcast app.
This is a listener-supported podcast! Thanks for your help!
"The unseen God alone was their Comforter, and this invests the scene of their suffering with supernatural majesty, and awes us when we think of them."
"The uproar in the stadium was such that nobody could be heard at all."
"The letter of Ignatius sent to us by himself and all the others we have here we send you... and from them you will greatly profit."
"Copy the ways of God in speaking to each as an individual person... Not every wound is healed by the same salve."
"We crowd these all up into one day; we mingle together in the brief remembrance of an hour all the choicest deeds, the holiest lives, the noblest labors, the most precious sufferings, which the sun ever saw."
"Do not abandon the commandments of the Lord, but keep what you have received, without adding or subtracting."
"God has created me to do Him some definite service; He has committed some work to me which He has not committed to another."
"Artists are constantly in search of the hidden meaning of things, and their torment is to succeed in expressing the world of the ineffable. How then can we fail to see what a great source of inspiration is offered by that kind of homeland of the soul that is religion?"
"I am God's wheat; I am ground by the teeth of the wild beasts that I may end as the pure bread of Christ."
"It requires nothing great, nothing heroic, nothing saint-like ... it requires nothing more than faith, a single purpose, an honest heart, and a distinct utterance."
Happy feast of Blessed John Henry Newman! Today it is fitting to drop the trailer for one of CatholicCulture.org's new podcast series, which will take Newman for its patron. Every week, Catholic Culture Audiobooks will be bringing you...
Want more commentary? Visit the Archives.