About Catholic World News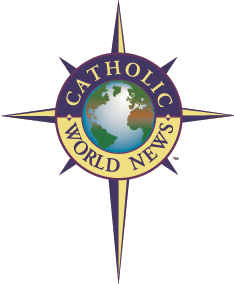 Catholic World News (CWN) is an independent Catholic news service staffed by lay Catholic journalists. We are dedicated to providing accurate world news, written from a distinctively Catholic perspective.
We seek to provide loyal Catholics and other interested readers with all the daily news that affects their Church and their faith.
Every weekday CWN provides the latest news from the Vatican, covering the actions and statements of the Pope and the Roman Curia. But CWN also covers Catholic concerns around the globe, as well as the latest news of the secular world as it affects Catholics, the Catholic Faith and the Catholic Church.
A Unique and Valuable Editorial Perspective
CWN zealously guards its editorial independence, and its reports have been recognized for their accuracy, objectivity, and sound analysis. Active Catholics come to CWN for the stories that will not appear in their daily newspapers, while secular journalists rely on CWN's expertise to help understand the latest moves at the Vatican.
Because of its independent stand, CWN often breaks stories in controversial areas that other media sources cannot or will not cover. CWN takes a special interest in issues such as:
The "life issues", including abortion and contraception, divorce and same-sex marriage, euthanasia and embryo research;
Religious freedom, especially for Catholics, both in the US and abroad;
Liturgical and theological debates within the Church;
Ecumenical affairs, particularly involving the Eastern churches; and
Problems inside the Catholic Church, notably including the sex-abuse scandal.
CWN's Pioneering History
CWN was established in 1996 by Phil Lawler, who was then the editor of the monthly magazine, Catholic World Report. CWN was a pioneer in online news delivery: the first Catholic news site in the English-speaking world. In June 2006 CWN was purchased by Trinity Communications, and its daily news coverage was incorporated into the CatholicCulture.org site.