the comfort of ritual
By Diogenes ( articles ) | Feb 19, 2006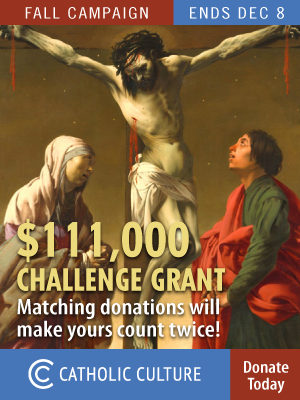 The ceremony was held in a hotel ballroom, with 4,000 people in attendance. The man being honored, a native of Guam, wore a "face mike"-- the sort of thing that pop singers wear when they want to be able to make themselves heard above the amplified guitar music, and still have their hands free for the dance gestures. His coat of arms featured an image of the Golden Gate Bridge. Women wearing floral wreaths carried a throne for him. (He was wearing a floral wreath, too.) At the dramatic high point of the ceremony, a conch shell was sounded by a 10-year-old boy who had been practicing for this moment for 6 months.
This strange ritual was:
the retirement ceremony for the Distinguished Professor of Aura Management at the Institute for Advanced Wholistic Therapy
the inauguration of a new frat president at Delta House
the marriage banquet for the crown prince of an island republic in Micronesia
the installation of a Roman Catholic bishop
Ask yourself, seriously, whether you want to know the right answer.
Sound Off!
CatholicCulture.org supporters weigh in.
All comments are moderated. To lighten our editing burden, only current donors are allowed to Sound Off. If you are a current donor, log in to see the comment form; otherwise please support our work, and Sound Off!