Move to:
Previous Day
|
Next Day
Ordinary Time: February 7th
Wednesday of the Fifth Week of Ordinary Time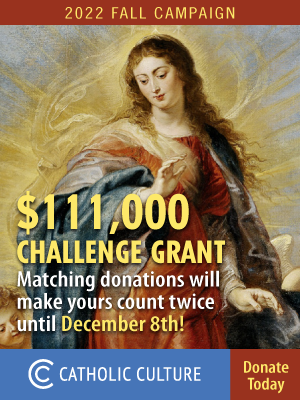 » Enjoy our Liturgical Seasons series of e-books!
According to the 1962 Missal of St. John XXIII the Extraordinary Form of the Roman Rite, today is the feast of St. Romuald, abbot, the anniversary of the translation of his relics in 1481. His feast in the Ordinary Form of the Roman Rite is celebrated on June 19, the day he died in 1027.
---
The Supreme Lover
The Goodness of God means that God gives us what we need for our perfection, not what we want for our pleasure and sometimes for our destruction. As a sculptor, He sometimes applies the chisel to the marble of our imperfect selves and knocks off huge chunks of selfishness that His image may better stand revealed. Like a musician, whenever He finds the strings too loose on the violin of our personality, He tightens them even though it hurts, that we may better reveal our hidden harmonies.
As the Supreme Lover of our soul, He does care how we act and think and speak. What father does not want to be proud of his son? If the father speaks with authority now and then to his son, it is not because he is a dictator, but because he wants him to be a worthy son. Not even progressive parents, who deny discipline and restraint, are indifferent to the progress of their children. So long as there is love, there is necessarily a desire for the perfecting of the beloved.That is precisely the way God's goodness manifests itself to us. God really loves us and, because He loves us, He is not disinterested. He no more wants you to be unhappy than your own parents want you to be unhappy. God made you not for His happiness, but for yours, and to ask God to be satisfied with most of us as we really are, is to ask that God cease to love. — Archbishop Fulton J. Sheen