Uncaging The Nightingale: The Mark Christopher Brandt interview
By Thomas V. Mirus ( bio - articles - email ) | Aug 04, 2017 | In Interviews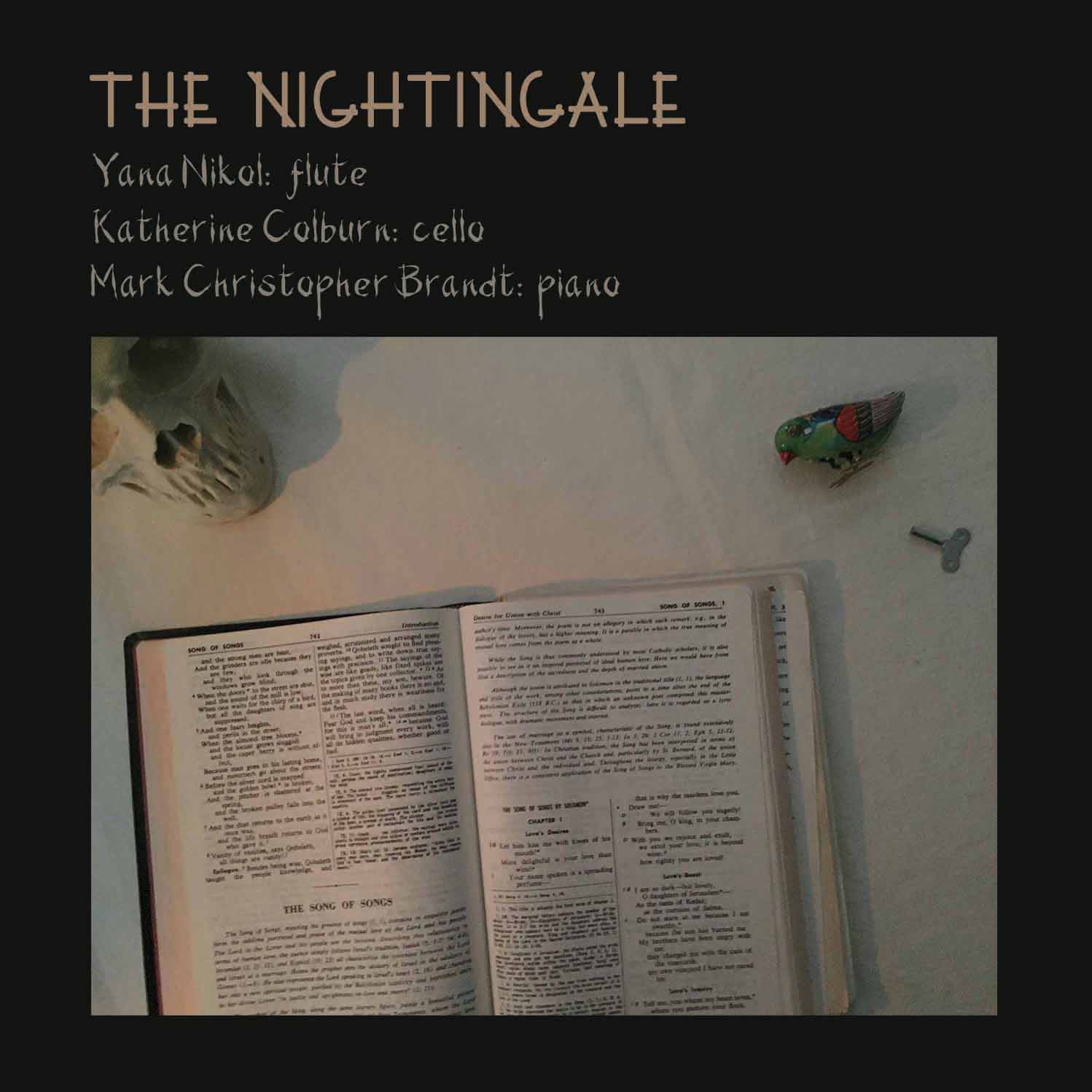 The Nightingale, released last month, is the latest album and compositional project by Mark Christopher Brandt. It's a 49-minute-long programmatic suite, inspired by the Hans Christian Andersen story by the same name, and a truly beautiful and impressive work of art.
The album seamlessly blends ambitious, through-composed thematic development with moments of improvisation. The music is performed with great dynamism and chemistry by flutist Yana Nikol, cellist Katherine Colburn, and the composer himself on piano.
Mark, a Catholic, is based in northern Virginia, where he performs regularly as a jazz pianist and is also a very well-regarded teacher. He has been releasing albums since the 1990s, but has become increasingly prolific in the past few years—the release of The Nightingale brings his discography up to a dozen albums, seven of which have come out just since 2014.
In this interview, you'll hear Mark discuss the entire fascinating process of creating The Nightingale, and how Hans Christian Andersen's story teaches us the true meaning of freedom, which is so missed by the modern world. The interview is long, but well worth listening to in its entirety. You'll also get to hear some pieces from the album:
Pieces heard: "The Nightingale", "A Little Bird Told Me", "Freedom", "The Emperor's Delight", "The Emperor Is Tricked"
Links
Read: Hans Christian Anderson's fairy tale "The Nightingale"
Mark Christopher Brandt's The Nightingale:
Score: The Nightingale sheet music
The artists:
More: Round Trip: The Making of an Artist documentary
Sound Off!
CatholicCulture.org supporters weigh in.
All comments are moderated. To lighten our editing burden, only current donors are allowed to Sound Off. If you are a current donor, log in to see the comment form; otherwise please support our work, and Sound Off!