say you're sorry
By Diogenes ( articles ) | Jul 22, 2008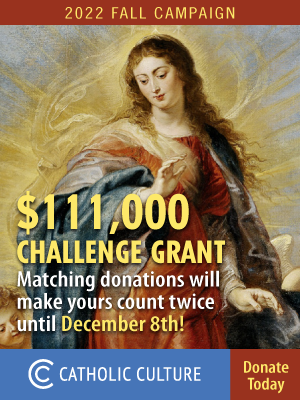 Fact: the last Lambeth Conference proclaimed that active homosexuality cannot be reconciled with Christian morality.
Fact: the Episcopal Church in the US has accepted the ordination of a bishop who is an active homosexual.
So why have the Episcopalian bishops of the US been welcomed this year to the Lambeth Conference, to participate in a meeting whose results they clearly feel free to ignore?
The Archbishop of Canterbury has answered that question.
"Corporately the (American) House of Bishops asked for forgiveness last year," said Dr Williams, "and 50% of the provinces (individual autonomous national Anglican Churches) or a bit more said that's probably all right."
Yes, the Americans said they were sorry. But sorry for what? Sorry that they had done something wrong, or sorry that other Anglicans couldn't recognize the rightness of what they had done?
(Hint: Gene Robinson is still recognized as an Episcopalian bishop.)
Sound Off!
CatholicCulture.org supporters weigh in.
All comments are moderated. To lighten our editing burden, only current donors are allowed to Sound Off. If you are a current donor, log in to see the comment form; otherwise please support our work, and Sound Off!