now starting at shortstop,...
By Diogenes ( articles ) | Jul 21, 2008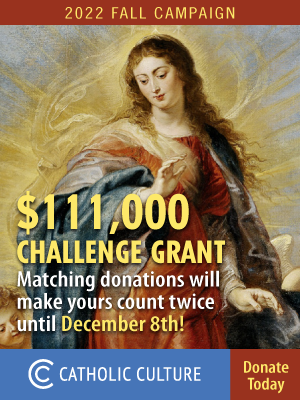 CWN editor Phil Lawler informs me that he has fulfilled a boyhood ambition, and is now the starting shortstop for the Boston Red Sox.
Unfortunately there are complications.
Major League Baseball has not yet approved Phil's contract. In fact the Boston Red Sox have not offered him a contract. This, Phil tells me, illustrates the power of ancient prejudices (against middle-aged men who can no longer hit Little League fastballs). Nevertheless Phil persists, confident that history will vindicate his claim.
Until justice triumphs, Phil is playing with the "real" Red Sox, who use a Wiffleball. He tells me that the team is a good mix of younger players (10-13) and "veterans" who can be identified by their beer bellies and bifocals. Phil has written to the New York Yankees, suggesting that they play their coming weekend series at the new field in his backyard. So far the Yankees haven't responded. Odd.
In other news, three women haveproclaimed themselves Catholic priests, after a Sunday ceremony at a Protestant church in Boston. CWN did not cover the event, because the editor was busy: a day-night doubleheader against the Detroit Tigers.
Sound Off!
CatholicCulture.org supporters weigh in.
All comments are moderated. To lighten our editing burden, only current donors are allowed to Sound Off. If you are a current donor, log in to see the comment form; otherwise please support our work, and Sound Off!