safety first
By Diogenes ( articles ) | Aug 14, 2006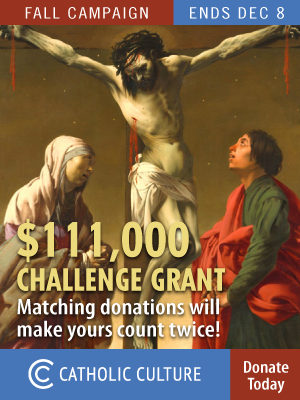 Having sampled the editorial wisdom of London's Daily Telegraph, I've decided to give the Pope the benefit of my wisdom, too.
In his next encyclical, the Pontiff should instruct Mafia button-men to purchase Kevlar vests for the members of rival gangs.
I'm told that some hard-line cardinals in the Vatican are holding out for a more traditional statement of moral principle, in which the Pope would tell the goons to stop shooting each other. That's unrealistic; they can't help it.
The way I see it, if you don't endorse bulletproof vests, you're endorsing murder.
Sound Off!
CatholicCulture.org supporters weigh in.
All comments are moderated. To lighten our editing burden, only current donors are allowed to Sound Off. If you are a current donor, log in to see the comment form; otherwise please support our work, and Sound Off!