Modern Popes on the Rosary
By Dr. Jeff Mirus ( bio - articles - email ) | Jan 09, 2019 | In Research Links
In addition to the ten encyclicals Pope Leo XIII wrote on the Rosary, six twentieth-century popes have issued documents specifically on the Rosary, plus two major texts on devotion to Mary in general. All are in our library, and listed below.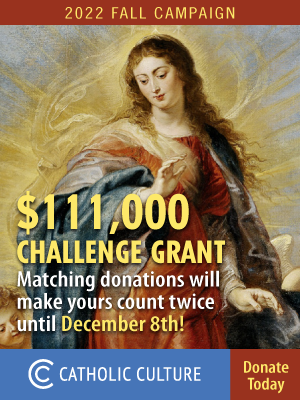 LINKS:
Sound Off!
CatholicCulture.org supporters weigh in.
All comments are moderated. To lighten our editing burden, only current donors are allowed to Sound Off. If you are a current donor, log in to see the comment form; otherwise please support our work, and Sound Off!