Mary's coffee table: Intelligent, beautiful and inspiring
By Dr. Jeff Mirus ( bio - articles - email ) | Aug 11, 2023 | In Reviews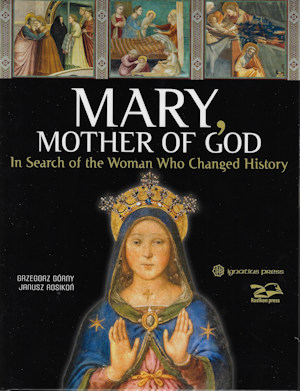 The number of good Catholic books being published keeps increasing, and I'm finding them far too hard to get to in this space. Nonetheless, I have four on my desk just now that I hope to review in due course. There's Robert Cardinal Sarah's remarkable book from EWTN Publishing in which he offers his own reflections on priestly life based on the meditations of a wide range of saintly authors (For Eternity: Restoring the Priesthood and Our Spiritual Fatherhood). There's Paul Kengor's new study of the interaction of the Catholic Church with slavery (The Worst of Indignities: The Catholic Church on Slavery), new from Emmaus Road. There's a remarkable new book on The Power of Patristic Preaching: The Word in Our Flesh, from Catholic University Press of America by the Dominican Andrew Hofer.
But perhaps the broadest appeal belongs to a new, lavishly illustrated coffee table book from Gazegorz Górny and Janusz Rosikoń: Mary, Mother of God: In Search of the Woman Who Changed History, jointly published by Rosikon press and Ignatius Press. This latest book takes its place beside the following similar titles by these authors which have been reviewed here previously:
This new offering is a lavish celebration of Mary Mother of God, following her life in Scripture, tradition, history, art, and archeology to draw us closer to the woman who bore the Christ, and who became not only the Mother of God but the Mother of the Church. It goes without saying that the book is superbly organized and illustrated. Chapters cover the following:
Mary's Childhood: In the Shadow of the Jerusalem Temple
Marriage: An Expectant Virgin
Birth of Jesus: From David's House and Lineage
Sojourn in Bethlehem: The First Months of Motherhood
Flight into Egypt: In a Country of Idols and Pyramids
Hidden Life in Nazareth: Hearth and Home
A Good Wife: Discreet Presence
From Golgotha to Zion: Faithful, Most Faithful
The House and the Empty Tomb: Ephesus and Jerusalem
Two Thousand Years of Presence: Under the Care of a Mother
There is not a great deal that I need to say about this impressive oversize hardcover volume, except to point out that the quality and effectiveness of its photographs and illustrations are matched by the strength of its text. You will be not only inspired by the art but formed and informed by the explanations and descriptions presented on every page. The book is beautiful, but it is not merely beautiful: It is a solid Scriptural, archeological, historical and theological immersion into the life of the mother of our Savior, who is our mother too.
To sum up, then, everything here is presented with knowledge, intelligence, artistry and fidelity. Górny and Rosikoń's latest achievement will make an impressive spiritual addition to your home, ready to be used at any time, but especially during Advent and Christmas this year. To remind everyone of it, I'll soon be providing free advertising space for Mary, Mother of God on CatholicCulture.org.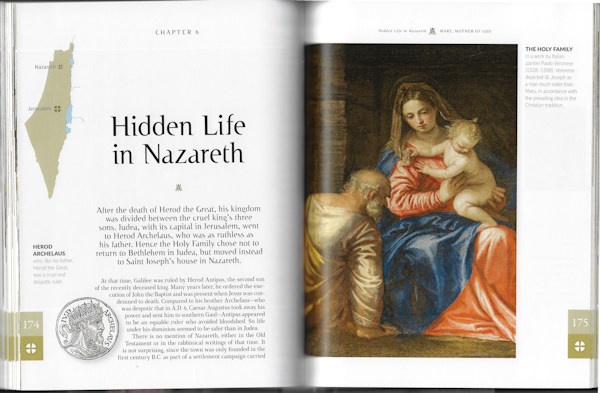 Gazegorz Górny, Janusz Rosikoń: Mary Mother of God. Ignatius Press, 2023. 360pp. Glossy, oversize, hardback: $34.95.
Sound Off!
CatholicCulture.org supporters weigh in.
All comments are moderated. To lighten our editing burden, only current donors are allowed to Sound Off. If you are a current donor, log in to see the comment form; otherwise please support our work, and Sound Off!