the learning curve, cont.
By Diogenes ( articles ) | Feb 06, 2006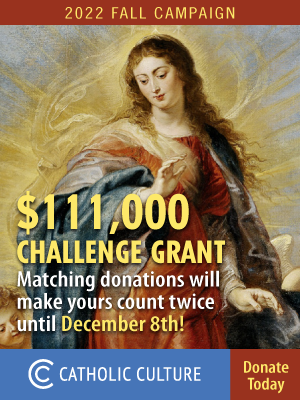 A priest takes adolescent boys skinny-dipping? Inappropriate.
A priest is dating a teenage girl in his parish? Bad judgment.
These priests are good men. But let's transfer them to new parishes, just the same.
If they're good men, and they did nothing wrong, why transfer them? Bishop Joseph Imesch replies:
It was not considered a crime or a criminal activity so there was no reason for me not to transfer him.
Right. It wasn't a crime... check that; it wasn't considered a crime, so the priest should be all set for another assignment as a pastor of souls:
The bishop's attorney thinks it's outrageous that a judge has unsealed his client's testimony
"This could have a chilling effect on those who want to write the bishop. This is being done for embarrassment," he said.
It's true, publication of this testimony has embarrassed the bishop. But where does the "chilling effect" come into the picture? Concerned lay Catholics wouldn't be frightened to tell their shepherd about their concerns? But they might very well conclude that, if he doesn't get the picture by now, there's no point in wasting another postage stamp.
Footnote: This testimony by Bishop Imesch was given in August 2005, more than 3 years after the president of the US bishops' conference announced that "we have been enlightened."
Sound Off!
CatholicCulture.org supporters weigh in.
All comments are moderated. To lighten our editing burden, only current donors are allowed to Sound Off. If you are a current donor, log in to see the comment form; otherwise please support our work, and Sound Off!