the Dismayed Catholics file
By Diogenes ( articles ) | Feb 06, 2006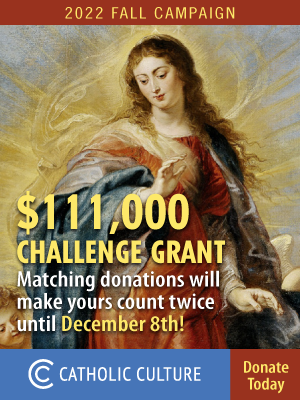 The Rockville Center (Long Island) diocese has made some changes in its religious-education programs. The nature of these changes is somewhat obscure, at least as the New York Times records them. Bishop William Murphy says that the changes "would not mean a major change in the content of what we offer, which is the teaching of the Church." But the Times discovers several unhappy instructors, including one who fears "a paradigm shift toward the absolute."
While you consider whether religious worship itself might not be considered "a paradigm shift toward the absolute," here's an entirely different question: Do newspapers like the Times keep a file of disgruntled Catholics who are always ready to make a statement?
Think how world history could have been enriched by the same journalistic approach:
Moses received ten commandments yesterday on Mount Sinai. A group at the foot of the Mount regretted that they had not been consulted.

President Lincoln spoke yesterday at Gettysburg. One member of the audience regretted that he said nothing about "dialogue, self-exploration, and the full-fledged participation of women in society.

Jesus of Nazareth declared yesterday in Galilee that he is the way, the truth, and the life. Caiaphas, the High Priest, regretted what he called "a paradigm shift toward the absolute."
Sound Off!
CatholicCulture.org supporters weigh in.
All comments are moderated. To lighten our editing burden, only current donors are allowed to Sound Off. If you are a current donor, log in to see the comment form; otherwise please support our work, and Sound Off!