Is there any hope left for the renewal of the Church?
By Dr. Jeff Mirus ( bio - articles - email ) | Aug 09, 2016
Throughout the West, it is not hard to see how far authentic Catholic renewal still has to go before it can have a significant cultural impact inside or outside the Church. Indeed, the Church very often continues to form a secular culture even among her own children, as she has done since I was a teenager (I was twelve in 1960). It takes no genius to figure this out; the situation is obvious nearly every time we survey the news.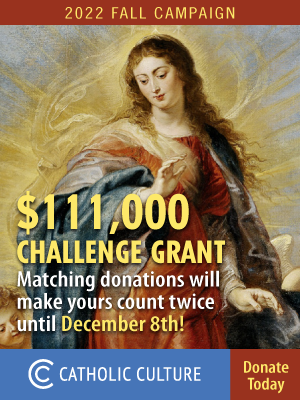 Here are some typical examples:
---
Next in series: Will Catholic bishops really lead an ongoing Catholic renewal?
Sound Off!
CatholicCulture.org supporters weigh in.
All comments are moderated. To lighten our editing burden, only current donors are allowed to Sound Off. If you are a current donor, log in to see the comment form; otherwise please support our work, and Sound Off!