Al Smith is spinning in his grave
By Phil Lawler ( bio - articles - email ) | Oct 21, 2016
Has the Al Smith Dinner Ceased to Be a Worthwhile Event for the Catholic Church?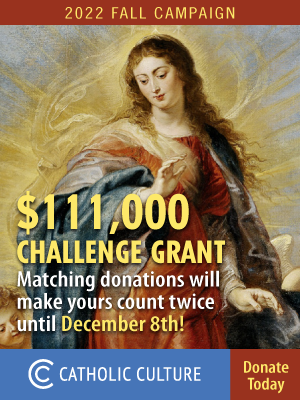 That's the question raised by Thomas McArdle in a column that appears in the National Catholic Register. Is there anyone out there who wouldn't answer Yes?
Sure, the white-tie dinner raises lots of money for the archdiocesan charities. Great. But there are other ways to raise funds, without providing a forum for (as McArdle put it) "politicians with whom Catholic Democrat Al Smith himself might well be ashamed to be seen."
Sound Off!
CatholicCulture.org supporters weigh in.
All comments are moderated. To lighten our editing burden, only current donors are allowed to Sound Off. If you are a current donor, log in to see the comment form; otherwise please support our work, and Sound Off!