Catholic World News
Australian writer sees canonization as an insult to Bl. Mary MacKillop
September 03, 2010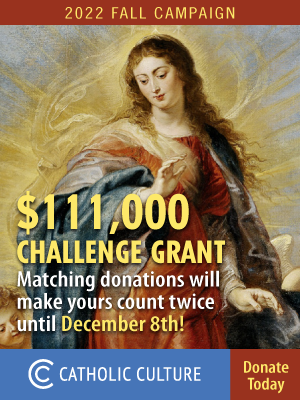 Opening a new frontier in anti-Catholic journalism, an Australian makes the remarkable charge that the Church will be insulting Mary MacKillop by canonizing her.
The argument is based on inaccurate information as well as highly questionable logic. The author states that no "unbiased members of the medical and scientific professions" were brought in to certify the authenticity of a miracle attributed to Blessed Mary MacKillop's intercession. That is incorrect; the Vatican always consults with secular experts before declaring a miracle.
Writer Robert Irwin praises the woman who will soon be Australia's first canonized saint for her commitment to education and to the nation's indigenous peoples. He pays no attention, however, to her religious faith. So he presumes that she would share his conventional opinions:
I dare say Mary MacKillop would be horrified at the immense expenditure and massive carbon footprint associated with trying to attribute miracles to her so she qualifies for sainthood.
---
For all current news, visit our News home page.
---
Further information:
Sound Off!
CatholicCulture.org supporters weigh in.
All comments are moderated. To lighten our editing burden, only current donors are allowed to Sound Off. If you are a current donor, log in to see the comment form; otherwise please support our work, and Sound Off!
Posted by: extremeCatholic - Sep. 05, 2010 3:50 PM ET USA

I think citing "carbon footprint" is an updated version of Godwin's law.

Posted by: - Sep. 03, 2010 7:14 PM ET USA

Carbon footprint? Oh, puhleeeeze!

Posted by: - Sep. 03, 2010 5:05 PM ET USA

Irwin leaves his carbon footprint in his mouth