Catholic World News
Philippine prelate blasts pro-abortion candidates, US promotion of population control
February 08, 2010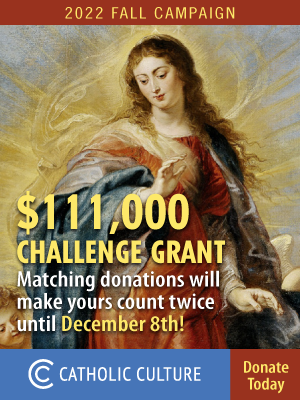 Archbishop Paciano Aniceto of San Fernando, president of the Philippine bishops' Commission on Family and Life, denounced efforts by the United Nations and the UnitedS States to promote population control in the largely Catholic nation.
"Today, the issue of so-called 'sexual and reproductive health' is a new national political agenda and it demands a clear response from the Church and from those in public office," he told Fides, the news agency of the Congregation for the Evangelization of Peoples. "We want to expose the pitfalls in the text of the law being debated in Congress and the pressures being made on the Philippines in this area from some UN agencies and from the United States, who favor means of population control that violate the right to life."
Archbishop Aniceto's remarks come less than two months after the Philippine bishops published their "Catechism on Family and Life for the 2010 Elections," in which they make clear that
it would not be morally permissible to vote for candidates who support anti-family policies, including reproductive health (in the particular understanding being presented in the recent debates, which includes, among others, promotion of abortifacients, penalties for parents who do not allow their adolescent children to engage in sexual acts, etc.), or any other moral evil such as abortion, divorce, assisted suicide and euthanasia. Otherwise one becomes an accomplice to the moral evil in question.

The gravity of these questions allows for no political maneuvering. They strike at the heart of the human person and the family and are non-negotiable. Supporting them renders a candidate unacceptable regardless of his position on other matters. The right to life is a paramount issue and hence cannot be placed on the same plane of discernment as the candidate's positions on the environment, unemployment, health care, or others. This is because, as Pope John Paul II says, the right to life is "the first right, on which all the others are based, and which cannot be recuperated once it is lost." It is also because the family is the basic unit of society. A candidate lays down the ground for refusing solidarity with anyone if he refuses solidarity with the unborn in the first few days or months of life, or with the dying. Why should anyone vote for such a candidate?
---
For all current news, visit our News home page.
---
Further information:
Sound Off!
CatholicCulture.org supporters weigh in.
All comments are moderated. To lighten our editing burden, only current donors are allowed to Sound Off. If you are a current donor, log in to see the comment form; otherwise please support our work, and Sound Off!