Catholic World News
Archbishop Wuerl repeats he won't deny the Eucharist to Pelosi
May 08, 2009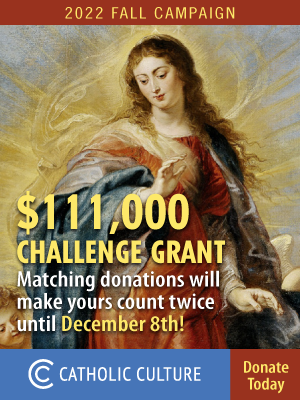 Archbishop Donald Wuerl of Washington, DC, told an interviewer that he would not refuse Communion to Speaker of the House Nancy Pelosi or to other Catholic politicians who persist in supporting legal abortion. "We don't use Communion in this way," the archbishop claimed, contrasting the "legal approach" with the "pastoral, teaching approach" that he favored. Criticizing the view that canonical discipline could bring change, he said: "I have yet to see where the canonical approach has changed anyone's heart.'' When asked whether his own approach had changed hearts, "He smiles, and says one has to take the long view."
Archbishop Wuerl was interviewed just before an appearance in Washington by Archbishop Raymond Burke, the head of the Apostolic Signatura, who has argued forcefully in favor of canonical disciplinary action. Canon Lawyer Edward Peters, in a critique of Archbishop Wuerl's argument, said that it is "disingenuous" to suggest that canon law is "written with the intention of bringing politicians to heel." Rather, he observed: "Canons are designed to advance the salvific mission of the Church (c. 1752)." In this case, Peters continued, Archbishop Wuerl might argue that the Speaker of the House is not subject to disciplinary action under a particular provision of Church law,
But he cannot gratuitously assert that Canon 915 was never "intended" to apply to the Pelosis of this world and leave the matter thus. Canon 915 unquestionably applies to all Roman Catholics regardless of their civil status or secular profession.
---
For all current news, visit our News home page.
---
Further information:
Sound Off!
CatholicCulture.org supporters weigh in.
All comments are moderated. To lighten our editing burden, only current donors are allowed to Sound Off. If you are a current donor, log in to see the comment form; otherwise please support our work, and Sound Off!