Catholic World News
Vatican newspaper urges reconsideration of "brain death"
September 03, 2008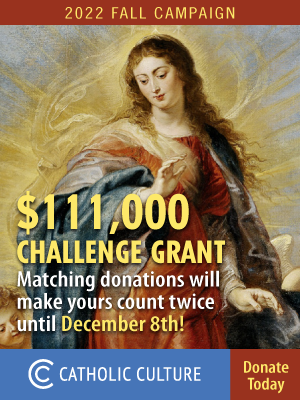 A signed front-page article in L'Osservatore Romano has called for a fresh debate on the medical criteria for "brain death." The article is noteworthy for several reasons:
Father Federico Lombardi, the director of the Vatican press office, has made a point of distancing himself from the newspaper article. That's an interesting development in itself, suggesting a lively debate within the Vatican. It's rare to see two Vatican offices issuing statements that are clearly in conflict; when it happens, it signals an internal policy battle.
Father Lombardi observed quite rightly that a signed newspaper article does not constitute a statement of the magisterium, and does not change Church teaching. But there is no official Church teaching on "brain death." The Pontifical Academy of Science has accepted "brain death" as a valid determination of death, but that academy is a purely advisory body, and reached its decision only after its own heated internal debate.
Both Pope John Paul II and Pope Benedict XVI have encouraged organ donation, but strongly cautioned against medical procedures that would deliberately cause a patient's death. Those who oppose the use of the "brain death" diagnosis argue that in harvesting organs from "brain dead" patients, doctors actually cause their physical death. Whether this argument is true or not is a medical question-- a scientific question-- on which the Church would not make a doctrinal statement.
In practice, however-- as Lucetta Scaraffia points out in the L'Osservatore Romano article-- the "brain death" diagnosis is not recognized in Vatican-run hospitals.
The concept of "brain death" has been under constant examination and revision in the 40 years since it was first introduced by a Harvard medical team. There are many different sets of standards to govern what constitutes "brain death;" there is no universal agreement on those standards.
For a strong critique of the "brain death" diagnosis, expressed from the perspective of Catholic social teaching, see the two articles from Catholic World Report, linked below.
The article in L'Osservatore Romano recommends a new debate on the acceptance of "brain death" diagnoses. It is ironic that some health-care professionals, who claim to uphold scientific standards in medicine, wish to squelch that scientific debate.
---
For all current news, visit our News home page.
---
Further information:
Sound Off!
CatholicCulture.org supporters weigh in.
All comments are moderated. To lighten our editing burden, only current donors are allowed to Sound Off. If you are a current donor, log in to see the comment form; otherwise please support our work, and Sound Off!