Catholic World News
Pope Francis replaces Paraguayan bishop
September 25, 2014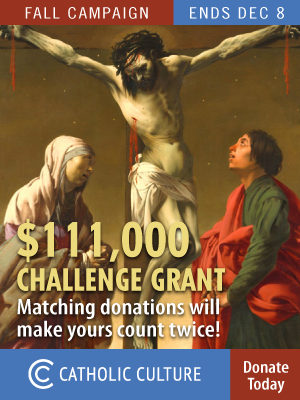 The Holy See Press Office has announced that Pope Francis has replaced Bishop Rogelio Livieres Plano of the Diocese of Ciudad del Este, Paraguay.
The press office announced that the seat is now vacant and that the diocese's apostolic administrator is Bishop Ricardo Jorge Valenzuela Rios of Villarrica del Espíritu Santo.
The Pope's action follows an apostolic visitation and the suspension of priestly ordinations in the diocese. The Vatican announced that the move "was a a difficult decision on the part of the Holy See, taken for serious pastoral reasons and for the greater good of the unity of the Church in Ciudad del Este and the episcopal communion in Paraguay."
This summer, the diocese published an aggressive defense of the leadership of Bishop Livieres, claiming that a priest who had been accused of abuse in the US was placed in ministry on the recommendation of then-Cardinal Ratzinger.
Bishop Livieres incardinated Father Carlos Urrutigoity, who had been accused of sexual abuse in Pennsylvania, into his diocese in 2005, and the priest eventually became vicar general.
The diocese also stated that under the bishop's leadership, the number of priests rose from 79 to 140, even though 51% of aspirants to the seminary are not admitted, and that the number of baptisms rose from 9,543 (2004) to 21,556 (2013).
---
For all current news, visit our News home page.
---
Further information:
Sound Off!
CatholicCulture.org supporters weigh in.
All comments are moderated. To lighten our editing burden, only current donors are allowed to Sound Off. If you are a current donor, log in to see the comment form; otherwise please support our work, and Sound Off!
Posted by: bruno.cicconi7491 - Sep. 25, 2014 4:27 PM ET USA

Success and orthodoxy, as it seems to me, bveritas. For my spiritual good I will not look more into that.

Posted by: shrink - Sep. 25, 2014 3:02 PM ET USA

Carlos Urrutigoity can be type cast as the Marcial Maciel personality type—highly intelligent psychopath, who had a way of ingratiating himself with conservative Catholics, all the while, engaging in fiscal and sexual shenanigans. Evidently Livieres Plano took the bait.

Posted by: Bveritas2322 - Sep. 25, 2014 10:42 AM ET USA

Those who are guilty belong in prison. But is this a case of an effective bishop being attacked for ecclesial success?

Posted by: - Sep. 25, 2014 9:48 AM ET USA

Can a pope dismiss a wayward bishop? I'll be darned.