Catholic World News
Historic visit of 5 patriarchs to Iraq's persecuted Christians: full text of remarks
August 27, 2014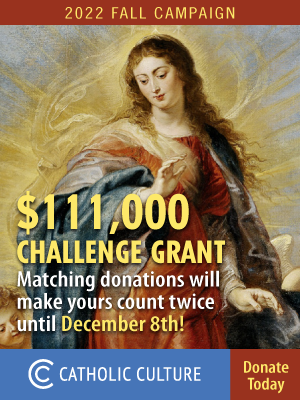 The heads of the Chaldean Catholic Church, the Maronite Catholic Church, the Melkite Greek Catholic Church, the Syriac Catholic Church, and the Syriac Orthodox Church met in Iraq's Kurdistan region on August 20 and asked the international community to protect Iraq's persecuted Christians.
The Assyrian International News Agency has now published the full text of the patriarchs' remarks.
The head of the Syriac Catholic Church, Patriarch Ignace Joseph III (Ephrem) Younan, said that the jihadist group Islamic State...
...developed and was nurtured in communities and with support from countries known in the region that are founded on Wahabism in the Islamic religion, and they are trying to evade and not accept their responsibility because they say that al-Qaeda is their enemy …

We would like to remind the west, especially the US, Britain, and France, that these Takfiri groups did not become strong if it were not for their-- at best-- hidden support. Today they are retreating and trying to hide the issue under the rug.
---
For all current news, visit our News home page.
---
Further information:
Sound Off!
CatholicCulture.org supporters weigh in.
All comments are moderated. To lighten our editing burden, only current donors are allowed to Sound Off. If you are a current donor, log in to see the comment form; otherwise please support our work, and Sound Off!
Posted by: Defender - Aug. 27, 2014 6:48 PM ET USA

The patriarchs should start with making sure Qatar gets a copy of their remarks - maybe they'll put strings on the money they give ISIS or maybe they can just ask for their money back. There are a bunch of super rich Arabs also giving a lot of money to ISIS - they believe in what they're doing but don't want to get their hands dirty. The US and central banks now meeting in Jackson Hole could take some action against ISIS, Qatar and the rich Arabs. No, I guess that might actually work.