Catholic World News
'Saved by Bergoglio': new book claims future Pope organized network to protect Argentine dissidents
September 12, 2013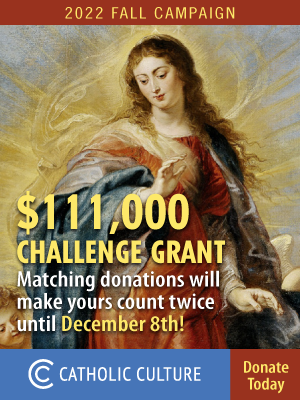 During the years of the Argentine military dictatorship, the future Pope Francis, then a Jesuit provincial, "built a clandestine network to protect the persecuted … and organize escapes abroad," the Italian Catholic newspaper Avvenire reported.
Avvenire interviewed Jesuit Father Juan Manuel Scannone, the author of the forthcoming book Bergoglio's List: Those Saved by Pope Francis; Stories Never Told. Father Scannone, now 81, recounted how the future Pope offered him advice to avoid being kidnapped by police.
"According to the various testimonies gathered together in the volume, the future Pope made sure no one knew who was part of a clandestine network that sheltered or shuttled to safety dissidents, unionists, priests, students, intellectuals, Catholics and others," Catholic News Service reported.
---
For all current news, visit our News home page.
---
Further information:
Sound Off!
CatholicCulture.org supporters weigh in.
All comments are moderated. To lighten our editing burden, only current donors are allowed to Sound Off. If you are a current donor, log in to see the comment form; otherwise please support our work, and Sound Off!