Catholic World News
Top cleric at Vatican bank under pressure to resign?
July 03, 2013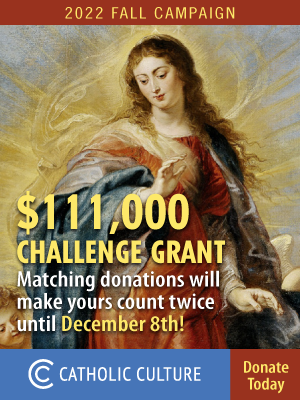 In the latest potential embarrassment for the Vatican bank, a noted Vatican journalist reports that the top clerical official at the Institute for Religious Works (IOR) may be forced to resign because of reports of past personal misconduct.
Msgr. Mario Salvatore Ricca was named prelate of the IOR by Pope Francis in June. A veteran Vatican diplomat. Msgr. Ricca had most recently served as director of the Domus Sanctae Marthae, the Vatican residence where the Pope has chosen to live. Msgr. Ricca had reportedly won the Pope's confidence for his new position, which would require him to supervise the reform of the troubled Vatican bank.
However, Sandro Magister of L'Espresso reports that questions have arisen about Msgr. Ricca's conduct during a brief assignment at the apostolic nunciature in Uruguay, between 1999 and 2001. Some Vatican diplomats have suggested that Msgr. Ricca was removed from that post because of "scandalous" conduct.
Any question about Msgr. Ricca's personal integrity would cause damage to the IOR, which has already faced months of criticism because of allegedly inadequate safeguards against money-laundering. This week a Vatican official was arrested on charges of attempting to bring $26 million into Italy illegally. Shortly after that arrest, the director of the IOR and his top deputy resigned.
---
For all current news, visit our News home page.
---
Further information:
Sound Off!
CatholicCulture.org supporters weigh in.
All comments are moderated. To lighten our editing burden, only current donors are allowed to Sound Off. If you are a current donor, log in to see the comment form; otherwise please support our work, and Sound Off!