Catholic World News
Boston's Cardinal O'Malley bars talk by dissident Austrian cleric
June 25, 2013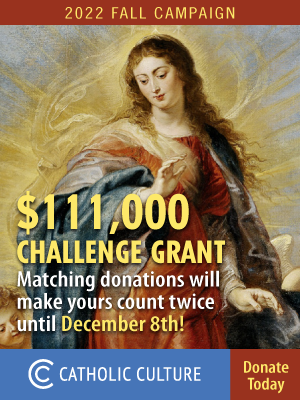 Boston's Cardinal Sean O'Malley has forbidden a speaking appearance by a dissident Austrian priest at a local parish.
Father Helmut Schüller, the leader of the Austrian Priests' Initiative, was scheduled to speak in July at St. Susanna's parish church in Dedham, a Boston suburb. Father Schüller is making a tour of the US, speaking in several cities about the Austrian group, which brought together several hundred Austrian priests in a "Call to Disobedience," a vow to ignore Church teachings on several controversial issues.
Last year, on Holy Thursday, Pope Benedict XVI lamented that "a group of priests from a European country issued a summons to disobedience," saying that such an action damaged the unity of the Church and the cause of true reform. Although he did not name the group, Pope Benedict clearly had the Austrian Priests' Initiative in mind. Later, in November, the Vatican announced that Schüller—a former vicar general of the Vienna archdiocese—had been stripped of his title of "Monsignor" because of his leadership role in the dissident group.
Organizers of Father Schüller's speaking tour announced that the Austrian cleric would still speak in Dedham on the scheduled date in July; the talk will be delivered at a local Unitarian church.
---
For all current news, visit our News home page.
---
Further information:
Sound Off!
CatholicCulture.org supporters weigh in.
All comments are moderated. To lighten our editing burden, only current donors are allowed to Sound Off. If you are a current donor, log in to see the comment form; otherwise please support our work, and Sound Off!
Posted by: unum - Jun. 26, 2013 6:43 PM ET USA

Protecting the faithful is Cardinal O'Mally's job, and I'm glad to see him doing what is required. I hope the other bishops will follow his example.

Posted by: - Jun. 26, 2013 12:00 PM ET USA

Let us pray that the other relevant bishops on the "tour" will come out from under their desks and follow the excellent example of Cardinal O'Malley !

Posted by: samuel.doucette1787 - Jun. 26, 2013 7:59 AM ET USA

Yes I fully support Cardinal O'Malley on this. I also hope he investigates who from St Susanna's invited him to speak. Action needs to be taken against this support of dissent.

Posted by: brownjudith2930 - Jun. 25, 2013 11:31 PM ET USA

Cardinal O'Malley can deny bringing in speakers by Catholics whom are not 'with the Church'. If the sponsors of this talk are Catholics under his jurisdiction, he can forbid them to sponsor this speaker. It is not simply a case of the venue.

Posted by: bruno - Jun. 25, 2013 8:25 PM ET USA

As a former Unitarian, I can attest that this is consistent with their 'vision'. Hopefully Fr. Schuller will through this experience gain a true appreciation of what he has given up and the harm he could cause the Church.

Posted by: jg23753479 - Jun. 25, 2013 6:27 PM ET USA

Schüller will now speak in exactly the place he should be, a church where truth makes little or no difference.

Posted by: Ray and Ann - Jun. 25, 2013 5:39 PM ET USA

Will there be any action directed toward the pastor who invited Schuller to speak?

Posted by: dover beachcomber - Jun. 25, 2013 5:27 PM ET USA

I've often been disappointed with Cardinal O'Malley's actions, but in this case, he's doing exactly the right thing. In essence, he's saying on behalf of the Church, "We won't try to stop you from speaking, but we draw the line at using a Church venue to spread your errors." If a Chevy agency wanted to give a sales presentation at the local Ford showroom, what Ford dealer in his right mind would let them?