Catholic World News
Kentucky bishops urge opposition to casino gambling
February 22, 2012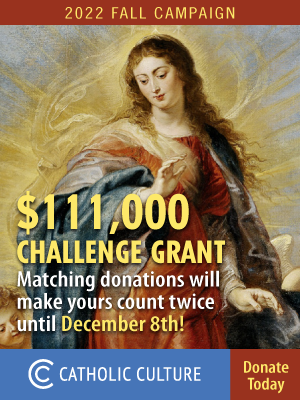 The Catholic Conference of Kentucky is urging state lawmakers to oppose a bill that would legalize casino gambling in the state.
"We strongly oppose this proposal because Kentucky should not tie itself to an unreliable, regressive revenue stream and because professional gambling will have a profoundly harmful effect on many of those persons we serve who live in poverty," the conference's executive director stated.
"The Catholic Church teaches that gambling is a morally neutral act. Games of chance 'are not in themselves contrary to justice' (Catechism of the Catholic Church, 2413). However, the Catechism also warns that 'the passion for gambling risks becoming an enslavement' and becomes morally unacceptable when it deprives an individual of what is necessary to provide for his/her needs and those of others."
"Senate Bill 151 is not a dream, but a nightmare that is regressive in nature as a revenue source, preying on needy individuals especially vulnerable to the lure of the casino and the promise of great fortune," the statement continued. "For those who are struggling to make ends meet, casino gambling can provide an attractive means to relieve financial burdens, which ultimately only leads to crushing debt and personal crisis."
---
For all current news, visit our News home page.
---
Further information:
Sound Off!
CatholicCulture.org supporters weigh in.
All comments are moderated. To lighten our editing burden, only current donors are allowed to Sound Off. If you are a current donor, log in to see the comment form; otherwise please support our work, and Sound Off!