Catholic World News
Pakistan: 'Jesus Christ' among words banned in text messages
November 22, 2011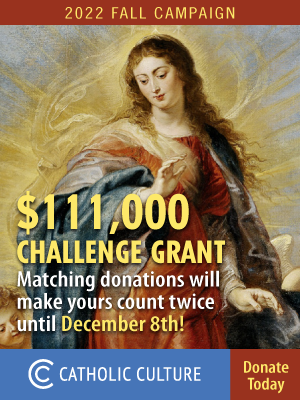 Pakistan's bishops are protesting a decision by the nation's telecommunications authority to include "Jesus Christ" in a list of 160 words banned in text messages.
"The Catholic Church of Pakistan will make all necessary pressures on the government to eliminate the name of Christ from the prohibited list," said Father John Shakir Nadeem, secretary of the bishops' commission for social communications. "We understand the desire to protect the minds of young people, indicating a list of obscene words. But why include the name of Christ? What is obscene? Banning it is a violation of our right to evangelize and hurts the feelings of Christians. If the ban is confirmed, it would be a black page for the country, a further act of discrimination against Christians and an open violation of Pakistan's Constitution."
---
For all current news, visit our News home page.
---
Further information:
Sound Off!
CatholicCulture.org supporters weigh in.
All comments are moderated. To lighten our editing burden, only current donors are allowed to Sound Off. If you are a current donor, log in to see the comment form; otherwise please support our work, and Sound Off!
Posted by: - Nov. 23, 2011 1:32 PM ET USA

Let us hope the faithful can get creative in their expression of His Holy Name in some sort of code. FISH has endured through the ages. But who knows what those Greek letters mean to Pakistanis? The Lord will work it out.

Posted by: bkmajer3729 - Nov. 22, 2011 11:04 PM ET USA

How? You have to be carefully taught. ...as the song goes.

Posted by: R. Spanier (Catholic Canadian) - Nov. 22, 2011 11:58 AM ET USA

How can the Telecommunication Authority of the Islamic Republic of Pakistan ban text messages containing the name of Jesus Christ when He is named in Islam's Holy Qur'an itself: "Behold! the angels said: 'O Mary! Allah giveth thee glad tidings of a Word from Him: his name will be Christ Jesus, the son of Mary, held in honor in this world and the Hereafter and of (the company of) those nearest to Allah.'" (Qur'an 3.45)