Catholic World News
Official disrupts Mass, insults priest at besieged Hanoi parish
November 21, 2011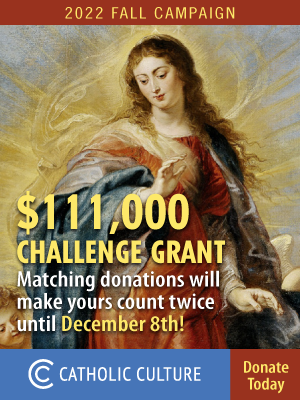 A Vietnamese public official disrupted a Mass, hurling insults and threats at the priest, in the latest confrontation at a parish in Hanoi.
The official burst into the Trai Ha parish church, where Father Martin Vu Dong was celebrating Mass for a congregation composed mostly of children. One parishioner said that the outburst was an "act of terrorism" that frightened the children.
The Trai Ha parish has been the scene of a number of recent clashes between public officials and Catholic parishioners. Lay Catholics have vigorously protested the government's seizure of parish property to build a sewage-treatment plant.
Uniformed police and plainclothes agents were on hand to witness the disruption of the Mass, and did nothing to stop it. Members of the congregation eventually escorted the official out of the church.
---
For all current news, visit our News home page.
---
Further information:
Sound Off!
CatholicCulture.org supporters weigh in.
All comments are moderated. To lighten our editing burden, only current donors are allowed to Sound Off. If you are a current donor, log in to see the comment form; otherwise please support our work, and Sound Off!