Catholic World News
Rising Finnish politician, a Catholic convert, unabashed about pro-life views
September 06, 2011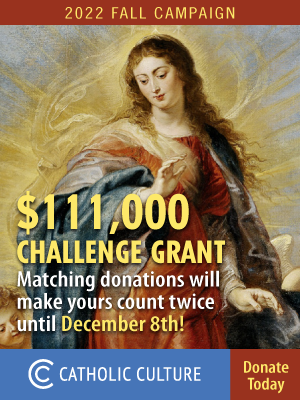 Timo Soini, a rising star in the Finnish political firmament, is a convert to Catholicism who makes it clear he needs "nobody's permission to be pro-life" and "marriage should only be between a man and a woman."
In recent polls looking forward to the presidential elections next January, Soini ran second among the contenders, with 11% popular support. As chairman of the Perussuomalaiset party he led a surge in this year's April general elections; his party won 39 seats—as against only 5 in the previous vote—on a platform based on promoting "a life of human dignity."
Soini—who started down the path to conversion in 1987 in Ireland, and was received into full communion with the Catholic Church in May 1988—was outspoken in his defense of displaying the crucifix in public buildings. "I was deeply ashamed that it was a person of Finnish origin who raised this issue," he said in a recent interview for Catholic World News, referring to the crucifix case which was brought before the European court of Human Rights by a Finnish-born Italian lady, Soili Lautsi. "It was horrible that the European Court of Human Rights would even consider to work on such a case." In the European parliament he was very active in this regard, even displaying his own crucifix in his office wall in the EU parliament, and did the same at home when he was back to the Finnish parliament.
Soini argues that secularists are pushing to reduce Christian faith to a private matter, "but Christianity cannot be a private matter, because the faith is public and you cannot even spread the Gospel if it is to be so private." He says:
Personally, I am of the opinion that Christian traditions and values must be openly seen in society and nobody is compelled to believe in God or Jesus Christ or anything else if they do not want to. But you cannot cut Christian faith out of society. For example, when there was the debate on the EU constitution for its Christian roots to be possibly mentioned in its text, we lost that battle and there is only a reference to the Enlightenment values in the constitution, but that shows that it is a battle which is ongoing--and not in Finland so much--but in the EU parliament there are very, very secular tendencies with quite many political groups being hostile to Christian values, including some Italian MEPs, who are somewhat radical anti-Christian.
Regarding a possible presidential bid, Soini has not yet made a decision, "although I would say that 11% is a good start."
---
For all current news, visit our News home page.
---
Further information:
Sound Off!
CatholicCulture.org supporters weigh in.
All comments are moderated. To lighten our editing burden, only current donors are allowed to Sound Off. If you are a current donor, log in to see the comment form; otherwise please support our work, and Sound Off!