Euthanasia | What You Need to Know
While most of us are living healthier and longer lives as a result of modern medical advances, there are many whose lives can be prolonged but whose ill-health cannot be cured. The result is increasing concern about end-of-life care, assisted-suicide and euthanasia.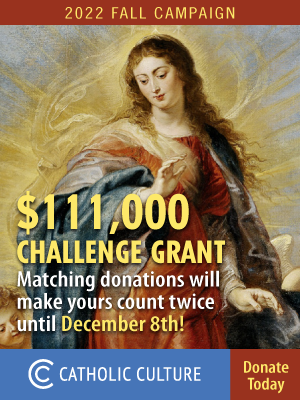 Euthanasia, or mercy killing, is essentially murder to relieve suffering. As it is a moral issue before all else, we do well to start with a clear statement of the Church's teaching on the subject.It makes sense next to listen to what doctors themselves have to say. More than a hundred Canadian doctors issued a statement on the problems connected with euthanasia in 2005 in an effort to influence upcoming legislation.Finally, as with all bio-ethical issues, it is wise to frequent a web site that can keep up with the various concerns associated with ever more powerful medical technologies. Up-to-date resources on these issues are extremely valuable.
Essential Perspective
Extra Reading
The link to the Linacre Center opens up vast possibilities. The only Catholic bioethics center in Great Britain and Ireland, the Linacre Center addresses all the bioethical dilemmas of our secular globalized culture. Some of its resources address specifically British legislation, but most apply to universal medical-moral problems.
In addition to euthanasia, the site covers such issues as abortion, care for the aged, brain death, cloning, contraception, embryonic research, fertility, genetics, organ donation, in vitro fertilization, prolonging life, and stem cell research.