Catholic Recipe: Hobby Horse Cake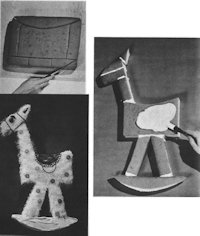 A cut-up cake is an easy way to present a symbolic dessert for a feast or nameday. A horse cake can be used for Thomas of Canterbury; Martin of Tours; Irene; Ivan; Leonard; Aidan; Columba; Gregory of Tours; and James Major (horse with white banner).
DIRECTIONS
1) Bake a 9 x 13 x 2 inch cake. Cool. Cut a curve across a long side to both corners. Now cut a 11/2 inch wide strip from the opposite long side and divide into three sections.
2) Cut a small triangle for the ear. Cut 2-inch strips from the remaining cake for the legs. Place the pieces as shown, using the large piece for the body. Make a fluffy white frosting.
3) Add a square of melted chocolate to 1 cup of frosting for the saddle. Spread the remaining frosting over the cake. Swirl on coconut flakes. Decorate with candies, gumdrops, licorice, and silver dragees.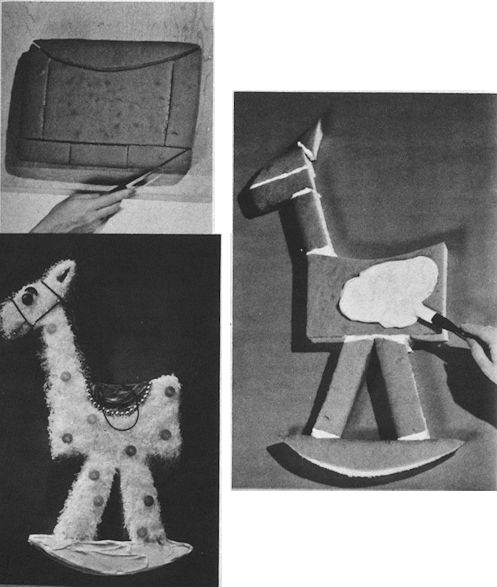 Recipe Source:
My Nameday — Come for Dessert by Helen McLoughlin, The Liturgical Press, Collegeville, MN, 1962