Move to:
Previous Day
|
Next Day
Ordinary Time: January 19th
Tuesday of the Second Week in Ordinary Time
Other Commemorations: Sts. Marius, Martha, Audifax, and Abachum, martyrs (RM); St. Canute, martyr (RM);
» Enjoy our Liturgical Seasons series of e-books!
According to the 1962 Missal of St. John XXIII the Extraordinary Form of the Roman Rite, today is the feast of Sts. Marius, Martha, Audivax and Abachum, a group of Persian martyrs of the third century who died for the faith in Rome. St. Canute was king of Denmark; he was put to death out of hatred of his faith and his zeal in working for its extension in his kingdom. He was killed in St. Alban's Church in Odense.
It is also the feast of St. Henrik or Henry an Englishman, and preached the faith in the North with his countryman, Cardinal Nicholas Breakspear, the apostle of Norway, and legate of the holy see, afterward Pope Adrian IV. by whom he was raised to this see, in 1148. Saint Eric, or Henry, (for it is the same name,) was then the holy king of Sweden. Our saint, after having converted several provinces, went to preach in Finland, which that king had lately conquered. He deserved to be styled the apostle of that country, but fell a martyr in it, being stoned to death at the instigation of a barbarous murderer, whom he endeavored to reclaim by censures, in 1151. His tomb was in great veneration at Upsal, until his ashes were scattered on the change of religion, in the sixteenth century.
---
St. Marius and Family
Their feast does not appear in the Roman calendar until the twelfth century. The Acts of these martyrs are wholly legendary. They give the following details: Marius was a Persian of noble extraction. With his wife, who was also noble-born, and his two sons, Audifax and Abachus, he came to Rome during the reign of Emperor Claudius II (268-270) to venerate the graves of the martyrs. They visited the Christians in prison, encouraged them by word and deed, and shared with them their goods. And like Tobias of old, they buried the bodies of the saints.
It was not long before they themselves were arrested; and when neither threats nor allurements could make them offer sacrifice to the idols, they were savagely flogged. Martha was the first to die, but not before she had fervently exhorted her husband and sons to endure steadfastly whatever tortures might be inflicted for the faith. All were beheaded in the same place and their bodies thrown into the fire. Felicitas, a saintly Roman woman, succeeded in recovering the half-burnt bodies and buried them on her estate.
---
St. Canute
St. Canute, king of Denmark, was murdered in St. Alban's Church, Odense, July 10, 1086. The Martyrology confuses him with his nephew, St. Canute the Duke, who died on January 7, 1131, and was canonized November 8, 1169, by Pope Alexander III. St. Canute is also called Canute the holy, or Danish Knut, or Knud, Den Hellige, or Sankt Knut, or Knud.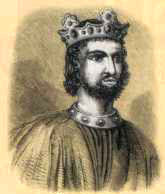 The son of King Sweyn II Estrithson of Denmark, Canute succeeded his brother Harold Hen as king of Denmark. Canute opposed the aristocracy and kept a close association with the church in an attempt to create a powerful and centralized monarchy. In ecclesiastical matters, Canute generously patronized several churches, including the Cathedral of Lund, Denmark's archbishopric; established a Benedictine abbey at Odense; and supported apostolic preaching throughout Denmark. In temporal matters, he attempted an administrative reform, particularly an enforced levying of tithes that incurred the wrath of the rural aristocracy. In 1085 he reasserted the Danish claims to England and, with the count of Flanders and King Olaf III of Norway, prepared a massive invasion fleet that alarmed the Norman-English king William I the Conqueror. Canute's plan, however, had to be abandoned suddenly, for those aristocrats who opposed his tax policy revolted as he was preparing to embark for England. He fled from the rebels, led by his brother Prince Olaf, to St. Alban's Church, Odense, which he had founded, and was assassinated there with the entire royal party. Canute was buried in St. Alban's, renamed c. 1300 St. Canute's Cathedral. Miracles were recorded at his tomb, and, at the request (1099) of King Erik III Evergood of Denmark, he was canonized (1101) by Pope Paschal II.
Patron:
Zeeland, Denmark.
Symbols:
Knight with a wreath, lance, and ciborium.
---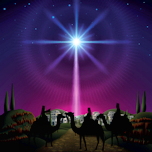 The Week of Prayer for Christian Unity
Day 2, Humble leadership breaks down walls and builds up with love. "Where is the child who has been born king of the Jews?" (Matthew 2:2)

Scripture

Philippians 2:5-11, Who... did not regard equality with God as something to be exploited.

Matthew 20:20-28, The Son of Man came not to be served, but to serve.
Meditation
Jeremiah denounces the bad leadership of the kings of Israel who divided and scattered the people. In contrast, the Lord promises a shepherd-king who will "execute justice and righteousness in the land" and gather together the members of his flock.

Our world craves good leadership and is constantly seeking someone who will fulfill this desire. Only in Christ have we seen the example of a king or leader after God's heart. As we are called to follow him, we are also called to emulate his way of servant-kingship in the world and in the Church. In Christ we encounter one who does not tear down and divide but builds up and makes whole for the glory of God's name. He is one who comes to serve, rather than be served, and his followers are called to do the same.

Today, the Middle East is experiencing the loss of its people to exile as "righteousness and justice" are becoming scarce commodities not only there but throughout the world.

Leaders, both in the world and in the Church, have responsibility to bring together rather than to scatter or divide the people of God. The more faithfully Christians emulate the servant leadership of Christ, the more division in both the world and the Church will be overcome.

Prayer
God, our only refuge and strength, help us to seek our Lord Jesus Christ not in the palaces of the powerful but in the humble manger and to emulate him in his meekness. Encourage us to empty ourselves as we serve each other in obedience to you. We pray in the name of Christ who with you and with the Holy Spirit reigns forever in glory. Amen.