yet another maverick
By Diogenes ( articles ) | Sep 01, 2007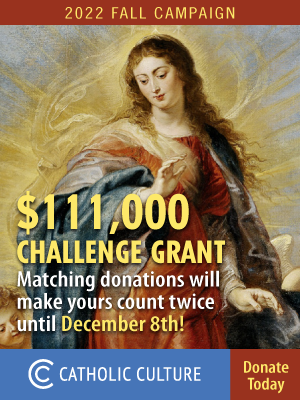 Australian Dash-2 bishop Geoffrey Robinson has launched a book with the Oprah-esque title Confronting Power and Sex in the Catholic Church. In it (we're told) Robinson discloses that he was sexually abused as a child, though it's unclear whether we're meant to view this calamity as evidence of his sincerity or by way of extenuation for his flakiness. In the current Tablet, Australian radio commentator Stephen Crittenden does some huffing and puffing on Robinson's behalf, in the hope of blowing Cardinal Pell's house down:
Like the rural horizons of Australia after the worst drought in 100 years, the Australian Church is tinder dry, and a retired auxiliary Bishop of Sydney, Geoffrey Robinson, may have lit the match.
So Crittenden plugs Robinson as an all-consuming wildfire, while fellow Aussie Barney Zwartz has likened the bishop to Martin Luther. Based on these cataclysmic comparisons we're entitled to expect some pretty stunning innovations from Robinson's pen, the kind of theological shocker that pits bishop against bishop, nation against nation, and results not only in lost professorships but lost thrones and lost heads. Will we get a real novelty this time, or are we in for yet another in the endless line of Sister Joan Chittister temple-rubbers?
Before glancing at Crittenden's review, take a look at Robinson's title Confronting Power and Sex in the Catholic Church and ask yourself what an ordinary 15-year-old girl, a B-minus student from LaGrange, Illinois, with an iPod and an attitude, would be likely to write if assigned that title as an essay topic. What aspects of Church teaching would seize her 15-year-old imagination? Which structures of Church polity would rouse indignation in her 15-year-old breast? What changes in Church doctrine and government would her 15-year-old knowledge of the world prompt her to insist on? In simplest terms, where the convictions of Pope Benedict are at variance with those of Madonna, whose side is a sulky 15-year-old likely to take? No fair peeking, remember.
Well, stone the crows, the Martin Luther of Manly Beach turns out to favor a married clergy, a constitutional papacy, the ordination of women, and the use of paper bags at the supermarket in preference to plastic. Tremble, ye Romans, for your altars -- Australia's Bushfire Bishop has crossed the Alps! Let's pick up Crittenden in mid-harangue:
Continuing further, Bishop Robinson says that "many bishops are uneasy" about the Church's present teachings on marriage and divorce, and questions whether the constantly repeated teaching that both the unitive and procreative aspects must be present in each act of sexual intercourse is anything more than an unproven assertion ("If it is only an assertion, is there any reason why we should not apply the principle of logic: What is freely asserted may be freely denied?"). He says that there is no proof in the New Testament that Jesus acted with divine knowledge, and no evidence of an explicit order by Jesus that there must be successors to Peter and the 12 apostles.

Venturing on to even more dangerous ground, he says the arguments put forward in 1870 in support of the doctrine of papal infallibility were flimsy, asks whether it was "prudent" of Pope Pius XII to make an authoritative statement on the doctrine of the Assumption in 1950, and even suggests that "a few phrases" of the Nicene Creed might be considered in need of change.
In simplest terms, where the convictions of Pope Benedict are at variance with those of Madonna, whose side has Sir Geoffrey taken?
So, here we are again, cheated of our expectation. Promised another Luther, we end up with yet another dud shell with no new ideas -- not even new bad ideas. None of Robinson's 95 Post-It Notes, if gummed to the door of an Anglican or Methodist church, would cause a flutter. What's telling is that Robinson the conventional Protestant must have masqueraded as a nominal Catholic throughout the greater part of his 24 years as a priest and 20 years as a bishop -- aggravating, by his grudging and perfunctory allegiance, that spiritual aridity and duplicity from which he now claims to emancipate us. A man of his time.
Sound Off!
CatholicCulture.org supporters weigh in.
All comments are moderated. To lighten our editing burden, only current donors are allowed to Sound Off. If you are a current donor, log in to see the comment form; otherwise please support our work, and Sound Off!