decisions, decisions ...
By Diogenes ( articles ) | Sep 01, 2007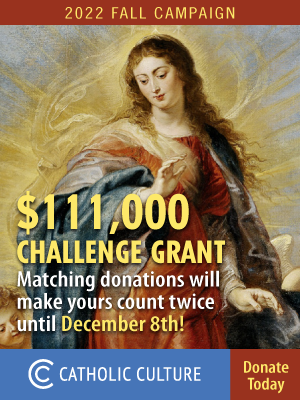 "... the modern and morbid habit of always sacrificing the normal to the abnormal." -- G.K. Chesterton
The Globe reports that Boston's Emerson College joins Tufts and the U of Vermont in providing "gender neutral" restrooms out of tenderness toward the sensibilities of transgendered students.
If you have to ask, you wouldn't understand the answer.
The school does not know how many students identify themselves as transgender, an umbrella term used for someone who does not identify with the traditional male or female gender. The term, which can apply to crossdressers and transsexuals, is focused on a person's gender identity or expression and does not involve sexual orientation.
Then again, do you really want to understand the answer ...?
Students said they wanted to make people feel more comfortable by not having to choose a gender at the bathroom door.
For most vertebrates, Momma told me, that choice was made sometime around 440 million years ago, during the Ordovician Period. Those unfortunate others, I admit, have had a long wait for the restroom in the interim. In the sermonettes that follow, however, notice whose comfort is considered important and whose discomfort is disregarded:
"A harassment experience doesn't have to be physical," said Rik Haber, a 2007 graduate of Emerson identified as gender-queer, a term for those who identify their gender outside of male or female. "It is about feeling comfortable going to the bathroom."

Haber was one of the students who campaigned for the facilities before graduating. Elizabeth Whitney, a scholar in residence at Emerson, identifies herself as femme, a term that describes gender identity outside the binary male or female. Whitney has helped students raise awareness on the gender-neutral bathrooms through advocacy and the material she taught.

"I have felt unsafe in Emerson's bathrooms because I have seen people subjected to gender-policing," Whitney said.

She and her partner, she recalled, entered a women's restroom, and her partner received odd looks from the women inside. The people in the restroom checked the sign on the door to make sure they were in a women's restroom. "We are so socialized about gender norms that some people do it without realizing they are doing it," she said of gender discrimination.
Ah yes, that inalienable Right to Flout Taboos through Flamboyant Exhibitionism without Being Subject to Odd Looks at Moments of Social Vulnerability -- overlooked in the Constitution but championed by academic élites in service of the common good. Think what gifts transgendered bachelors of arts have brought to the wider community!

Boston Globe graphic
Sound Off!
CatholicCulture.org supporters weigh in.
All comments are moderated. To lighten our editing burden, only current donors are allowed to Sound Off. If you are a current donor, log in to see the comment form; otherwise please support our work, and Sound Off!
Posted by: fisherman129 - Jan. 21, 2010 11:19 AM ET USA

Fiendishly funny...

Posted by: jeremiahjj - Jan. 19, 2010 10:29 PM ET USA

The English certainly knew how to carry out an execution. None of this killing them quietly and painlessly at 12:01 a.m. in some remote prison where only the clean-up people are around to witness it. Do it in bright daylight, preferably on an elevated platform where the whole world can watch and their leisure and hear the dying man's screams. And lest he not scream loud enough or seem to weaken too quickly, we will halt the proceedings and begin all over again. Yep, they knew how to pull it off.

Posted by: - Jan. 19, 2010 7:39 PM ET USA

One weeps...

Posted by: parochus - Jan. 18, 2010 4:05 PM ET USA

The brilliance of your satire notwithstanding, nothing can possibly top the irony of the reality.

Posted by: - Jan. 18, 2010 9:31 AM ET USA

Uncle Di you have indeed uncovered the fiendish cunning and penetrating mind behind the Clam Chowder Plot.

Posted by: SentimentalGent - Jan. 18, 2010 6:58 AM ET USA

I don't think you have anything to worry about, Uncle Di! They ain't dat cunning!

Posted by: Gil125 - Jan. 17, 2010 4:51 PM ET USA

Another good one. Though I fear a failure, through no fault of your own, Di. This is another of those self-satirizing events that is beyond satire. Though your brief essay has made it clear to those who havn't been paying attention.