when good news is bad news
By Diogenes ( articles ) | Feb 23, 2006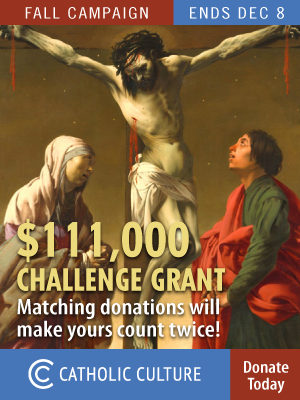 Not everyone in Boston was happy when Pope Benedict announced that Archbishop O'Malley would become a cardinal.
Still it's remarkable that, on the very day of the happy announcement, a prominent civic leader in Boston would say, for the record, that he was "uncomfortable" with this honor for the archbishop, in fact "very saddened by the appointment."
Who would make such a gratuitously nasty comment? Some anti-Catholic bigot? A longtime enemy of the archbishop? A bitter critic of the Pope? No, it was Sean O'Malley.
Sound Off!
CatholicCulture.org supporters weigh in.
All comments are moderated. To lighten our editing burden, only current donors are allowed to Sound Off. If you are a current donor, log in to see the comment form; otherwise please support our work, and Sound Off!