Europe's suicide
By Diogenes ( articles ) | Feb 24, 2006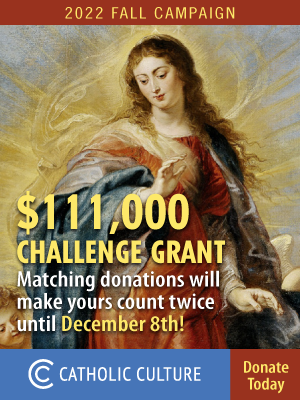 By subverting the roots of its own Judeo-Christian culture... a religious and cultural vacuum was created at the heart of European civilization. The collapse of faith in its own values has, not surprisingly, led to a demographic collapse because a civilization that no longer believes in its own future also rejects procreation.
There's more, and it's all dead on target, at the BrusselsJournal web site.
Sound Off!
CatholicCulture.org supporters weigh in.
All comments are moderated. To lighten our editing burden, only current donors are allowed to Sound Off. If you are a current donor, log in to see the comment form; otherwise please support our work, and Sound Off!