return to sender?
By Diogenes ( articles ) | Feb 24, 2006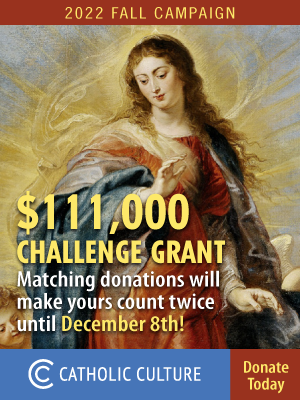 The Irish Independent is reporting that "informed Vatican sources" say that Dublin Archbishop Diarmuid Martin, who was passed over for a red hat this week, is headed for Rome to take up "a senior position in the Curia."
The 60-year-old Dubliner is considered to be in line to head one of two major councils. One is the expected merger of the Council for Inter-Religious Dialogue with the Council for the Promotion of Christian Unity. The other is to take charge of an amalgamation of the councils for the Family and for the Laity.
Well, maybe. But it's odd that Martin should be Weaklanded out to Dublin for two years, foul his own nest by going squishy on priestly celibacy and same-sex bridal fashions, and then bounce back to Rome to take over the Vatican Day Care Center. The Independent's contacts, however, are convinced Martin's star is in the ascendant:
"Far from being sidelined, Dr Martin is in line for high office this summer or autumn," a high-placed church source said.
A man of his abilities has a bright future as Archpriest of the Basilica of Saint Mary Major.
Sound Off!
CatholicCulture.org supporters weigh in.
All comments are moderated. To lighten our editing burden, only current donors are allowed to Sound Off. If you are a current donor, log in to see the comment form; otherwise please support our work, and Sound Off!