what went wrong?
By Diogenes ( articles ) | Feb 28, 2006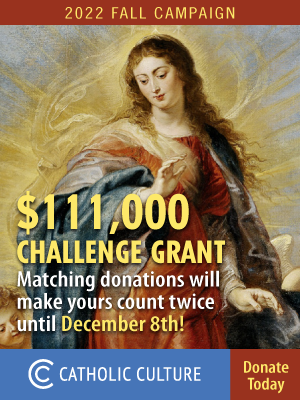 Newsweek scratches its reportorial scalp and tries to figure out why support for Roe v Wade is slipping. It seems too many folks, alas, are still hung up on the moral issues at stake:
The pro-life movement has done an effective job of showing that a fetus is not just a "blob of tissue," says Peg Johnston, who runs an abortion clinic in New York state. Her patients now talk about "'babies'" and "'killing'," she says. "At first I thought they were picking up the language from [anti-abortion protesters] outside. But then I started really tuning in to my patients, and I realized, 'She really feels that way'."
The possibility that people with qualms about killing might be right scarcely seems to register with the authors (Martha Brant and Evan Thomas). Their puzzlement is entirely concerned with the clinicians' difficulty of getting the clients to go through with it; they might be writing about how vets give shots to pets.
A growing number of clinics are coming up with coping strategies. At her Pittsburgh clinic, Claire Keyes encourages patients to write their feelings on a paper heart that she later tacks to the waiting-room wall. "I love you even though I know in my heart I can't keep you," reads one of about a thousand hearts, which have now overflowed into binders. Keyes gives each patient a polished semiprecious stone to imbue with whatever meaning she wants.
Nice, isn't it? Some dentists give kids a toy when they leave the chair as a reward; Keyes hands out a polished semiprecious stone as a keepsake for a homicide bravely endured. Does she remind her clients to floss daily?
The only perspective canvassed by the authors that they explicitly identify as Catholic is that of Ms. Kissling:
Frances Kissling, head of Catholics for a Free Choice, is pushing for "more honesty about ambiguity," as she puts it. "There is a deep-seated fear that if you address the moral issues, you're going to lose," says Kissling. "But we're losing anyway. It's only by addressing the moral issues that we'll get some relief on the political questions."
It's an unusual brand of "honesty" that is put forth, not for its own sake, but in order to halt a slide in favorable poll numbers. If nothing else, it can be said of pro-aborts that they are entirely consistent characters.
Sound Off!
CatholicCulture.org supporters weigh in.
All comments are moderated. To lighten our editing burden, only current donors are allowed to Sound Off. If you are a current donor, log in to see the comment form; otherwise please support our work, and Sound Off!