'twas brillig
By Diogenes ( articles ) | Feb 25, 2006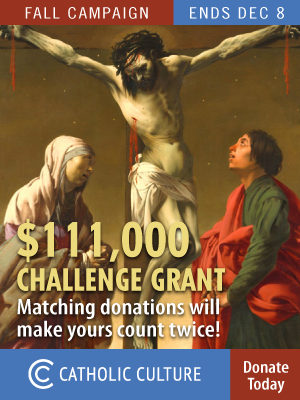 Fr. Tom Reese, S.J., former editor of America magazine, takes his vorpal blade in hand and sets out to slay the Bandersnatch:
Myth: Homosexuality caused the abuse crisis.
Fact: No one knows the exact percentage of priests who are homosexual.
Well, it's a "fact" that Pierre is the capital of South Dakota, yet it's equally hard to see how it falsifies the "myth" of the cause of the abuse crisis. Reese continues:
Estimates have ranged from 10 percent to 60 percent. In any case, most homosexual priests were not involved in the sexual abuse of minors.
Now that's a confidence builder! It's hardly surprising that Reese's swordplay is found in that encyclopedia of Looking Glass churchmanship, the Los Angeles Archdiocesan Tidings. The beast is living yet.
Sound Off!
CatholicCulture.org supporters weigh in.
All comments are moderated. To lighten our editing burden, only current donors are allowed to Sound Off. If you are a current donor, log in to see the comment form; otherwise please support our work, and Sound Off!