tomorrowland
By Diogenes ( articles ) | Sep 30, 2007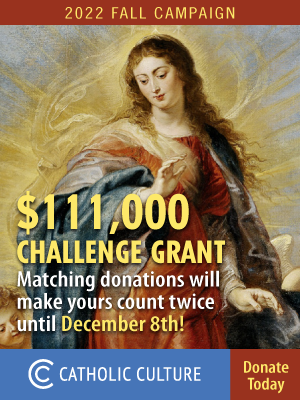 In what many have applauded as a bold and prophetic move, the Anglican Church of Australia has voted to follow the year 2008 with a new year, to be numbered "2009."
OK, the reality is that Aussie Anglicans have voted to approve women bishops for those parts of the communion that approve of women bishops. Your friends at Off The Record predicted this development four years ago, for which we deserve absolutely no credit whatsoever. The dialectic of progressivism demands movement in the direction taken by the Aussies, and the only thing that might have prevented such a capitulation was the destruction of the planet by an asteroid. A passage from an essay by Prof. James Hitchcock that I am fond of quoting states the case succinctly:
For over a century liberal Protestantism has steadily surrendered Christian positions deemed incredible by a particular historical age, the better to protect the core of the faith. But in each generation more such surrenders are demanded, until there is finally nothing left, and surrender itself becomes the chief expectation which liberals must meet.
We're told that Australia's Anglican Primate, Brisbane Archbishop Phillip Aspinall, called the decision "a significant day in the life" of the church. If it is "significant," what it signifies is something quite different than what Aspinall has in mind. For my money, C.S. Lewis's Screwtape is nearer the mark:
Once men knew that some changes were for the better, and others for the worse, and others again indifferent. We have largely removed this knowledge. For the descriptive adjective "unchanged" we have substituted the emotional adjective "stagnant". We have trained them to think of the Future as a promised land which favoured heroes attain -- not as something which everyone reaches at the rate of sixty minutes an hour, whatever he does, whoever he is.
Sound Off!
CatholicCulture.org supporters weigh in.
All comments are moderated. To lighten our editing burden, only current donors are allowed to Sound Off. If you are a current donor, log in to see the comment form; otherwise please support our work, and Sound Off!