people as assets
By Peter Mirus ( bio - articles - email ) | Oct 08, 2009
Both in this blog and on my corporate website, I have written and will continue to write a good deal about leveraging business assets to accomplish goals (both general and specific).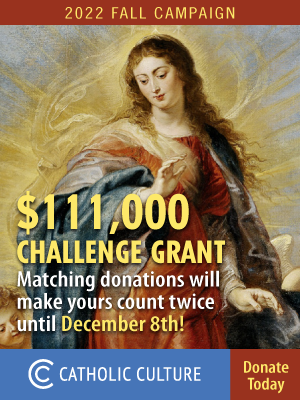 In common "business speak" we talk about people as assets all the time. "The company's most important asset is its staff." "Leverage early adopters for promotion." "A great manager is a great asset."
One of the great challenges for the ethically-minded businessman is to ensure that prudent business decisions are made in the current market (including the economic climate) while retaining the ability to treat staff as people rather than just assets to be manipulated and positioned to the best advantage. The pursuit of this goal can be very intellectually and emotionally taxing.
So: It is inevitable that I will use business language in discussion of the "assets of the organization", which includes ownership, executives, board members, shareholders, managers, employees, volunteers, vendors, subcontractors, customers, etc. However, the conversations using this language should be assumed to be within the framework of Catholic Christian ethical ideals.

Sound Off!
CatholicCulture.org supporters weigh in.
All comments are moderated. To lighten our editing burden, only current donors are allowed to Sound Off. If you are a current donor, log in to see the comment form; otherwise please support our work, and Sound Off!