one born every minute
By Diogenes ( articles ) | Jul 16, 2008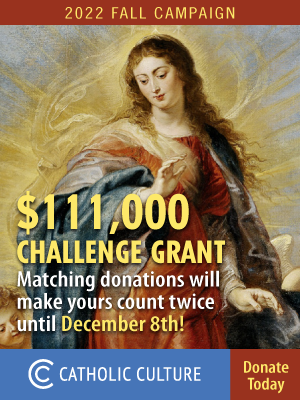 Just before he was indicted, Raffaello Follieri-- who is either a real-estate entrepreneur or a con artist, depending upon your perspective-- arranged to buy a home from Bishop Joseph Galante of Camden, New Jersey. It was the bishop's own property, so he was free to dispose of it as he saw fit. There seems to be nothing improper about the transaction. Still you might wonder why the high-flying Follieri, who was enticing billionaire partners into his big development schemes, would bother purchasing an ordinary townhouse in New Jersey.
Maybe we can solve that mystery. Follieri was interested in doing business with American bishops. That's why he and a partner, Andrea Sodano (remember that name) set up hospitality suites in the hotels where the US bishops held their annual meetings. The big-money business plan for the Follieri Group was to buy up all the church properties that went on the market when parishes closed, develop those properties, and sell them at a profit. Obviously the scheme would work only if Follieri could buy the properties at attractive prices, and that's why he was courting the bishops' favor.
Most American chancery officials evidently recognized the Follieri scheme for what it was. Despite aggressive pursuit of deals in many different dioceses, the playboy financier was only able to purchase a few church properties before his partners began asking questions about where their money had gone, and learning that much of it had apparently gone to underwrite Follieri's jet-set lifestyle. That was the beginning of the end for the Follieri Group's adventure in American real estate.
Why did Follieri think he might get special treatment from American dioceses? That's where his partner, Andrea Sodano, comes into the story. Sodano is an engineer, whose role theoretically was to help guide the reconstruction efforts after properties had been purchased. You might wonder why an engineering consultant was chosen to help Follieri chat up the US bishops. But you'd probably stop wondering when you learned that Andrea Sodano's uncle, Cardinal Angelo Sodano, was at the time the Vatican Secretary of State.
Cardinal Sodano never commented on his nephew's business dealings, and other Vatican officials assured journalists that the Holy See had no special relationship with the Follieri Group. But that didn't stop Follieri from dropping hints about his ties to the Vatican-- and persuading some people, including the Clinton campaign.
And Bishop Galante, too, the New York Post reports:
Spokesman Andrew Walton said Galante initially met with Follieri at the encouragement of the Vatican and had no idea he was dealing with a con man until two months after he finalized the sale of his beach house.



Walton said the diocese "got a phone call from an office of the Vatican through the bishop's office and we were asked to be open to dealing with the Follieri Group. We and other dioceses were encouraged to use Follieri where we could."
Interesting. Very interesting. If the bishop's spokesman is to be believed-- and we see no reason not to believe him-- then someone at the Vatican was placing phone calls in support of the Follieri scam. Wouldn't you like to know who it was?
Sound Off!
CatholicCulture.org supporters weigh in.
All comments are moderated. To lighten our editing burden, only current donors are allowed to Sound Off. If you are a current donor, log in to see the comment form; otherwise please support our work, and Sound Off!