all in the family
By Diogenes ( articles ) | Jul 15, 2008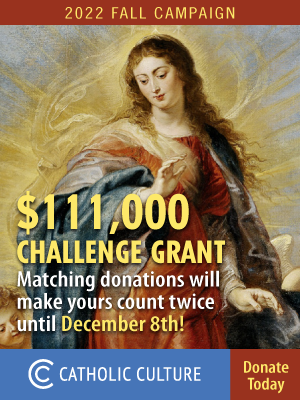 Should traditionalists who choose to remain within the Anglican fold be accommodated with flying bishops? Super-bishops? Kryptonite bishops? A vexing problem for the Lambeth Conference.
Presiding Bishop Katharine Jefferts Schori of the Episcopal Church in the US recognizes that the American cousins are testing the limits of Anglican inclusiveness.
We have embarrassed other parts of the communion because we need to talk about these issues publicly. That's the biggest challenge - to figure out how to live together as a family of churches.
As a family, indeed. That is the crux of the matter: understanding family life.
Just a suggestion: Maybe instead of a single Archbishop of Canterbury, the Anglican communion needs two mommies?
Sound Off!
CatholicCulture.org supporters weigh in.
All comments are moderated. To lighten our editing burden, only current donors are allowed to Sound Off. If you are a current donor, log in to see the comment form; otherwise please support our work, and Sound Off!