a model for us all
By Diogenes ( articles ) | Jul 01, 2008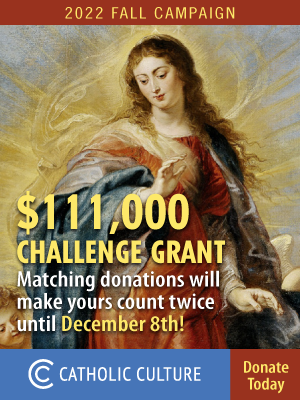 The Common Ground Initiative has honored Bishop Gerald Kicanas with this year's Cardinal Bernardin Award. The award citation praised Bishop Kicanas as "a champion of dialogue on contentious issues," with a special mention of "his pastoral concern regarding the abuse crisis."
Right. Since the time when he was a seminary rector in Chicago, clearing the way for the ordination of a student who was hit with three separate charges of sexual misconduct during his seminary days, Bishop Kicanas has demonstrated pastoral concern of a sort you don't see every day. ("I was more concerned about his drinking.")
Sure, a few mistakes were made along the way. A few children were molested; a few priests were jailed; a few hundred millions were paid off from diocesan treasuries. But Bishop Kicanas handled those "contentious issues" admirably, too. Did we mention that the Tucson diocese has emerged from bankruptcy?
The Common Ground Initiative thinks that Bishop Kicanas is following the pastoral example set by the late Cardinal Bernardin. And the funny thing is, they may be right.
Sound Off!
CatholicCulture.org supporters weigh in.
All comments are moderated. To lighten our editing burden, only current donors are allowed to Sound Off. If you are a current donor, log in to see the comment form; otherwise please support our work, and Sound Off!