all very awkward
By Diogenes ( articles ) | Jul 01, 2008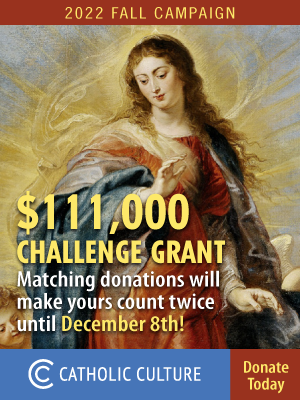 The Washington Times is following up on the story of the teenage foster child who obtained an abortion in Virginia with help from staff at Commonwealth Catholic Charities of Richmond.
The Roman Catholic bishop of Richmond was told that a diocesan charity planned to help a teenage foster child get an abortion in January and did not try to prevent the procedure.
"It is very awkward, it is very embarrassing," a spokesman for Bishop Francis DiLorenzo told the Times. "A human life was taken."
Wrong. It's awkward and embarrassing when you spill soup on a clean shirt. When a human life is taken-- deliberately, with help from an office of Catholic Charities-- it's more than that. It's a scandal.
In his own public statement on the matter, Bishop DiLorenzo says:
There are many questions people have — why did it happen? Were there no checks and controls concerning hiring practices? Was there no on-going education and formation in Catholic Christian morality concerning pro-life issues and social justice questions? There are also questions about why this situation was not revealed sooner. These are some of the questions which need to be answered by the board, the administration and the staff of Commonwealth Catholic Charities.
Wrong again. Your Excellency, those questions need to be answered by YOU.
Sound Off!
CatholicCulture.org supporters weigh in.
All comments are moderated. To lighten our editing burden, only current donors are allowed to Sound Off. If you are a current donor, log in to see the comment form; otherwise please support our work, and Sound Off!