just friends
By Diogenes ( articles ) | Sep 26, 2007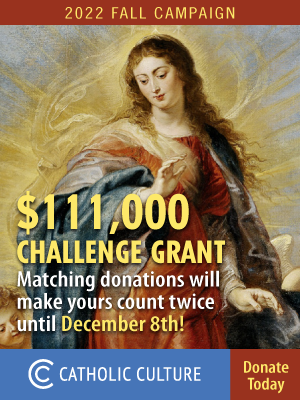 Who better than Bill Clinton to turn the sexual recreations of Catholic priests into an investment opportunity? And, yes, there are rumors of political skid-greasing as well. Today's Wall Street Journal tells the edifying tale of a young Italian businessman named Raffaello Follieri who
... had moved to New York in 2003 [at the age of 25] to launch a business buying and redeveloping Roman Catholic Church properties. He claimed close ties with Vatican officials that would smooth the way for deals, according to business associates and material issued by his company, Follieri Group LLC. He also said he could help Mr. Clinton's wife, Sen. Hillary Rodham Clinton, with Catholic voters during her presidential campaign, people in the Clinton camp recall.
The article claims the connection between Clinton and Follieri was brokered by a Clinton aide named Douglas Band:
As a gatekeeper to the former president's web of business and charitable enterprises, Mr. Band helped Mr. Follieri get into business with Mr. Clinton, according to people involved with the three men. In 2005, Yucaipa Cos., a Los Angeles investment firm where Mr. Clinton has been a partner and a senior adviser, agreed to invest up to $100 million in Mr. Follieri's church-property venture.
Sweet.
Later, Mr. Band helped Mr. Follieri secure several million dollars more from Michael Cooper, a Toronto real-estate executive and supporter of Mr. Clinton's humanitarian initiatives. Mr. Band received $400,000 from Mr. Follieri for arranging that deal. Mr. Band's connection to Mr. Follieri was reported in Il Sole/24 Ore, an Italian newspaper.
Sweeter yet.
These days, the Clinton camp's relations with Mr. Follieri are in tatters. Yucaipa managing partner Ron Burkle, Mr. Clinton's longtime friend, has sued Mr. Follieri in Delaware state court for allegedly misappropriating at least $1.3 million. The lawsuit claims Mr. Follieri used Yucaipa's investment money to fund a lavish lifestyle that included a Manhattan penthouse, five-star meals and private jets for Mr. Follieri and his girlfriend, actress Anne Hathaway.
I surmise Miss Hathaway was the Catholic voter Follieri had in mind when promising help for Hillary. The young entrepreneur clearly knew what was important to his customers, and was quick to spot the bargain in the buggery sell-offs:
When Mr. Follieri arrived in Manhattan in 2003, he had big ambitions. Citing the changing demographics of many U.S. Catholic dioceses and the litigation costs of the church's sex-abuse scandals, he told potential investors that the church needed to sell lots of property. Buying such properties and redeveloping them could help both the church and urban communities where many of properties were located -- and would produce tidy profits for investors, according to Follieri Group marketing material and presentations.
"See, master, your five talents have earned you five more." In this particular circus all the best-loved beasts get into the act. In addition to Clinton and his retinue, your favorite porporati get a mention as well:
Mr. Follieri's Vatican connections remain something of a puzzle. Andrea Sodano, a consultant to the Follieri Group, is the nephew of Cardinal Angelo Sodano, the Vatican's secretary of state until last year. Cardinal Sodano, Archbishop Celestino Migliore, the Vatican's United Nations representative, and three other "reputable" people contacted Mr. Band to vouch for Mr. Follieri, [Clinton spokesman Jay] Carson says. Cardinal Sodano's personal secretary says the cardinal declines to comment. A spokesman for Archbishop Migliore denies that the U.N. representative ever vouched for Mr. Follieri to the Clinton camp.
"The cardinal declines to comment," or, as one says in those precincts, It is as it was. If any group of investors ever did, these guys deserve each other. Particular honor accrues to Douglas Band, who not only acts as the ex-President's cut-out but enjoys the distinction of having taken Monica Lewinsky to the prom:
Mr. Band, a Florida native, joined the Clinton administration as an intern in 1995 and rose to become the president's personal aide. In 1998, he was interviewed by investigators for independent counsel Kenneth Starr, who were looking into Mr. Clinton's relationship with Monica Lewinsky. Mr. Band told them he got to know Ms. Lewinsky at the White House and, at her request, had accompanied her to the 1995 White House ball, according to an interview memorandum prepared by investigators.
If that doesn't deliver the Catholic vote, nothing will.

Wall Street Journal graphic
Sound Off!
CatholicCulture.org supporters weigh in.
All comments are moderated. To lighten our editing burden, only current donors are allowed to Sound Off. If you are a current donor, log in to see the comment form; otherwise please support our work, and Sound Off!