guilty/not guilty
By Diogenes ( articles ) | Jul 05, 2008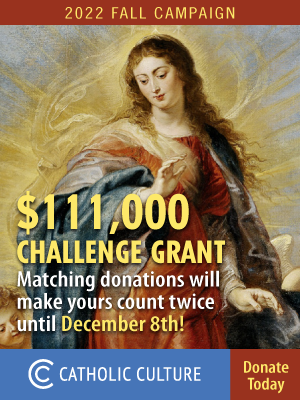 From the Cleveland Plain Dealer:
A federal jury on Thursday acquitted the former chief financial officer of the Cleveland Catholic Diocese of skimming $784,000 from the church through an elaborate kickback scheme.


The jury did, however, convict Joseph Smith of lesser charges for failing to pay taxes on $171,000. Prosecutors claimed the money was proceeds from the scheme, while Smith said the income was legitimate compensation.
Remember this case? The diocese said that Smith stole the money. The defendant said he came upon the money legally, from some of the many off-book accounts that the diocese was using to throw money in all different directions.
The (presumably impartial) jury, after studying the facts-- which were complicated-- found that the guy cheated on taxes, but did NOT find that he got the money illegally.
So does the jury decision vindicate the stand taken by the diocese, or weaken it?
In a statement Thursday, the diocese said it accepts the jury's decision, "but it remains the Diocese's position that no one knew of or approved the payments to Smith by Anton Zgoznik's firm."
As I was saying...
Sound Off!
CatholicCulture.org supporters weigh in.
All comments are moderated. To lighten our editing burden, only current donors are allowed to Sound Off. If you are a current donor, log in to see the comment form; otherwise please support our work, and Sound Off!