for services rendered
By Diogenes ( articles ) | Jul 10, 2008
Suppose we're tracking the unusual career of a hooker who, after a busy decade spent in an upscale brothel in Washington, enters politics herself and runs for a Congressional seat as a Democrat. Both as a candidate and as a congresswoman, however, she gleefully supports hard-line Republican positions on the controversial issues. When outraged liberals ask ranking Democrats why she is permitted to sabotage party policy, the Senators stand mute and red before the cameras, fingering their collars while their wives stare stonily at the ceiling tiles at the far end of the auditorium.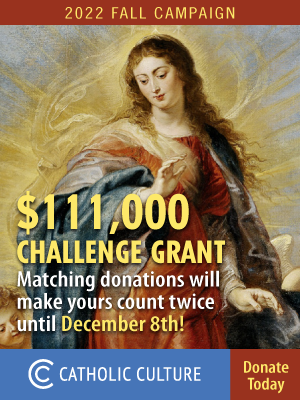 How would we account for the embarrassed silence with which this ex-hooker was allowed to defy the party line and torpedo its endeavors? The most plausible explanation is that the maverick congresswoman must have video of "professional courtesies" extended to key Democratic power brokers in the course of her previous career, and that the power brokers themselves, preferring to cover these episodes with a decorous silence, permit her some ideological deviation in exchange for her discretion. The second most likely explanation -- a distant second -- is that the same key Democrats who have the clout to terminate or advance her career secretly applaud her right wing stances, that inside those union-made undershirts beats the heart of a Goldwater. OK, I concede. It's a very distant second.
So now our Canadian brethren bring us the parallel case of Father Raymond Gravel. Gravel began his career as a prostitute, working in the gay bars of Quebec. Severely beaten by a client (whether an unsatisfied or satisfied customer has never been made clear), Gravel retired from his profession and took up ministry as a diocesan priest. In his new calling he caused widespread distress to the faithful, circulating petitions voicing dissent from Catholic teaching and calling for the Church to rethink her prohibition of homosexual activity. Later still he received his bishop's permission to run for a seat in Canada's federal parliament, at which he was successful. Outraged Catholics, who demanded an explanation from the hierarchy, were stonewalled.
Recently the Reverend and Honourable Raymond Gravel made the news again, coming to the defense of Canada's most notorious abortionist Henry Morgentaler, who was awarded the Order of Canada in recognition of his services to feticide. Gravel's remarks do more honor to his years as a rent-boy than to his priesthood:
"It does not belong to us to judge Dr. Henry Morgentaler by refusing him the distinction of the Order of Canada because of his fight for women who are living through the trauma of an unwanted pregnancy. To refuse him this honor, it not only judging him, but it is also closing our eyes to the reality of the tragic death of thousands of women and on the physical and psychological consequences suffered by those to whom we have refused the right to live with dignity and justice. ... It's not by criminalizing abortion that we will solve the problem. Rules and prohibitions only infantilize people. This is why I am inviting the leaders of the Catholic Church to greater moderation in their comments."
Loth to discomfit those senior churchmen in a position to terminate or advance Gravel's ecclesiastical career, your Uncle Di will not attempt to make sense of the embarrassed silence that attends Gravel's astonishing impunity in these matters. That said, a question does suggest itself. What would be the third most likely explanation?
Sound Off!
CatholicCulture.org supporters weigh in.
All comments are moderated. To lighten our editing burden, only current donors are allowed to Sound Off. If you are a current donor, log in to see the comment form; otherwise please support our work, and Sound Off!