Codex Sinaiticus and the Shroud: On Display Soon
By Dr. Jeff Mirus ( bio - articles - email ) | Jul 25, 2008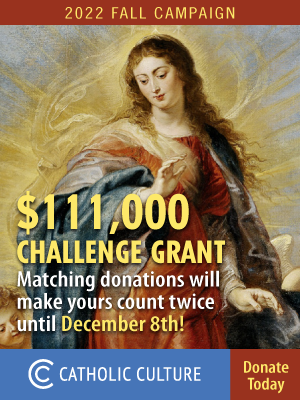 One of the oldest copies of the Bible we have is the Codex Sinaiticus, a fourth century Greek manuscript. Among other things, this text contains the oldest complete copy of the New Testament, though about half of the Old Testament is missing. The manuscript was discovered by the German biblical scholar Konstantin von Tischendorf in 1844 at an ancient Egyptian monastery, Saint Catherine's Monastery at the foot of Mount Sinai. Since that time it has been divided among four different locations.
Now the University of Leipzig has announced a project in which the holders of the various portions of this manuscript will collaborate to permit high resolution digital photography of the text, so that the entire manuscript can be viewed together in one place on the world wide web. The participants in the project are the Leipzig University Library, the Russian National Library, the British Library and Saint Catherine's Monastery. The first 100 pages are already online at www.codex-sinaiticus.net, and major updates are planned for November 2008 and July 2009, when the entire text will be available.
Even older than Codex Sinaiticus is the Shroud of Turin, believed to be the burial cloth of Jesus Christ. It will be placed on display in Turin in 2010 for the first time since the Jubilee Year 2000. Pope Benedict XVI announced the plan on June 2nd when he welcomed 7,000 pilgrims from Turin. In line with recent efforts of the universal Church, and in particular the Turin Archdiocese, to foster Eucharistic devotion, Benedict stated that the planned exposition of the Shroud "will provide an appropriate moment to contemplate that mysterious face which silently speaks to the hearts of men, inviting them to recognize therein the face of God."
Sound Off!
CatholicCulture.org supporters weigh in.
All comments are moderated. To lighten our editing burden, only current donors are allowed to Sound Off. If you are a current donor, log in to see the comment form; otherwise please support our work, and Sound Off!