Beware of Greeks no longer bearing gifts
By Dr. Jeff Mirus ( bio - articles - email ) | Apr 17, 2012
It happened in America during the Great Depression, and it is happening in Greece now. The suicide rate is up 45 percent since the Greek debt crisis forced the government into austerity measures. One man, commenting on the suicide of a friend, put it this way: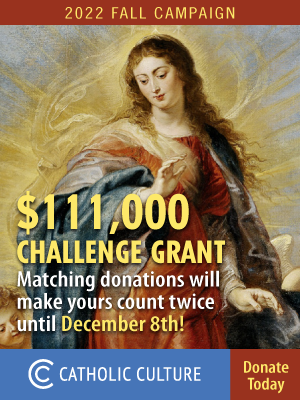 The government has to understand that it has to bring back optimism to Greeks' lives. We were always optimists, and loud, and enjoyed life. If they take that away, it's like taking away life itself.
But this is very sad. There must be something more to live for than market gains and government largesse. A good way to ward off pessimism is to find that something now, before it is too late.
Psalm 146 offers sound advice: Put not your trust in princes. Happy is he whose hope is the Lord his God.
Sound Off!
CatholicCulture.org supporters weigh in.
All comments are moderated. To lighten our editing burden, only current donors are allowed to Sound Off. If you are a current donor, log in to see the comment form; otherwise please support our work, and Sound Off!
Posted by: Barbnet - Apr. 17, 2012 6:10 PM ET USA

"Psalm 146 offers sound advice: Put not your trust in princes." I believe the Hebrew Bible also warns against borrowing money you cannot possibly afford to pay back. Greece is paying for this error.