at the flicks with the friars
By Diogenes ( articles ) | Feb 02, 2006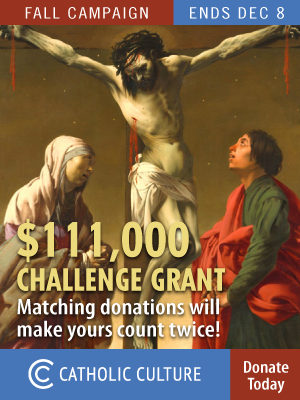 Brokeback Mountain, as you all know, tells the story of a young Belgian nun (Audrey Hepburn) sent to a Congolese mission hospital, where she has a seconal-induced dream about two bisexual drovers who spend their holidays trading paint in the Wyoming altiplano. Disgusted, she relates the experience to her spiritual director (Peter Finch), who advises her to abandon the veil and take up work as a heating oil truck dispatcher in Livonia, Michigan. She accepts his advice, and lives happily ever after.
Given the edifying story line, it's to be expected that Brokeback Mountain has attracted the interest of the mendicant clergy, doubtless intrigued by its possibilities as an evangelical tool. I find it peculiar, though, that reviewers in Holy Orders tend to focus on those aspects of the film least congruent with Casti Connubii of Pius XI. A faithful reader has passed on to Uncle Di this appraisal by an exceedingly appreciative Dominican.
Brokeback Mountain continues to haunt me, over a week after I saw it. A friar who saw it with me claimed it was the "bleakest movie I've ever seen." Undoubtedly, there is a bleakness to it: the remote, rugged mountains, sparsely furnished rooms, long silences, raw emotions, and a bittersweet ending. ... Although the film loses a bit of its focus as it proceeds, comparing the parallel unhappy lives of Ennis and Jack, every scene between the two men hits just the right emotional chord. When Jack and Ennis meet for the first time in two years, they cannot control the emotions they have controlled for so long.
I imagine the good friars were admitted at reduced price out of deference to the distinctive cowl they wear.
Ennis and Jack are unprepared to deal with their love. Ennis, brilliantly played by Heath Ledger, orphaned by an auto accident, raised by brothers and sisters, is a man of few words. Overcome with emotion when they part for the first time, Ennis sobs with so much intensity, he begins to wretch. Ledger holds nothing back.
Down, boy!
"Sometimes I miss you so much, I can't stand it," Jack says to Ennis on one of their trips. They call each other "friend," and indeed they are. But, they are much more than that. Watching Brokeback Mountain, I'm aware that, in some ways we've come a long way as a society. But we still have a long way to go. We openly discuss issues relating to gay marriage and the ordination of homosexuals. Yet there is still much misunderstanding, prejudice, and fear.
Misunderstanding, prejudice, and fear. Can you guess what Father is referring to? Neither can I. In fact, one can only suppose he's hinting at latent hostility certain elements in our society still harbor toward heating oil truck dispatchers. Any other interpretation suggests less-than-total support for Church teaching, and, after all, the reviewer spent seven years as Student Master in St. Louis and currently holds the same position in the southern province. The idea that a clergyman entrusted with formation of religious could be positively attracted to a morally irregular relationship is preposterous. For starters -- and I'm sure the Apostolic Visitators are with me here -- think what it would imply about the next generation of priests!
Sound Off!
CatholicCulture.org supporters weigh in.
All comments are moderated. To lighten our editing burden, only current donors are allowed to Sound Off. If you are a current donor, log in to see the comment form; otherwise please support our work, and Sound Off!